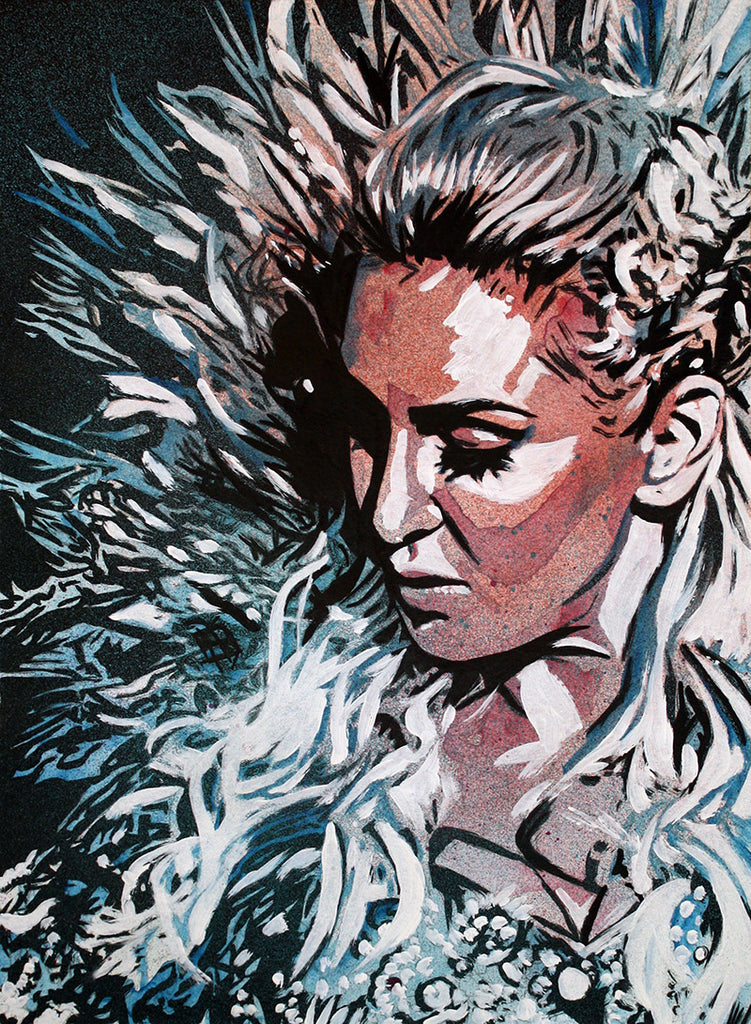 Charlotte Flair
Ink, spray, acrylic and watercolor on watercolor paper
Artwork by Rob Schamberger
Printed on 11" x 14" 130 pound uncoated cover stock, perfect for framing.
You'll hear me say pretty often that everything I make is the sum of everything else I've ever made, and this new Charlotte Flair painting especially speaks to that. I've been pushing these mixed media paintings using ink, watercolor, spray paint and acrylic for a while now and I feel like something new clicked here.

Something about the color combination and the framing of it, I think. Plus the judicious use of the second coat of ink, the one I applied after the spray paint, gave a three-dimensional yet ethereal feel to all of it.

This piece is also the result of a couple conversations I've had with one of my bigger collectors of my original art about what he'd been noticing in the advancement of my work. He's a collector of other artists whose work I admire and in our conversations I've noticed he's seeing what I'm seeing in their art, so I definitely took his thoughts to heart, about both this mix of mediums and my color choices.

All of the pieces matter.
This print is made on demand and may take up to a week to be produced before shipping.