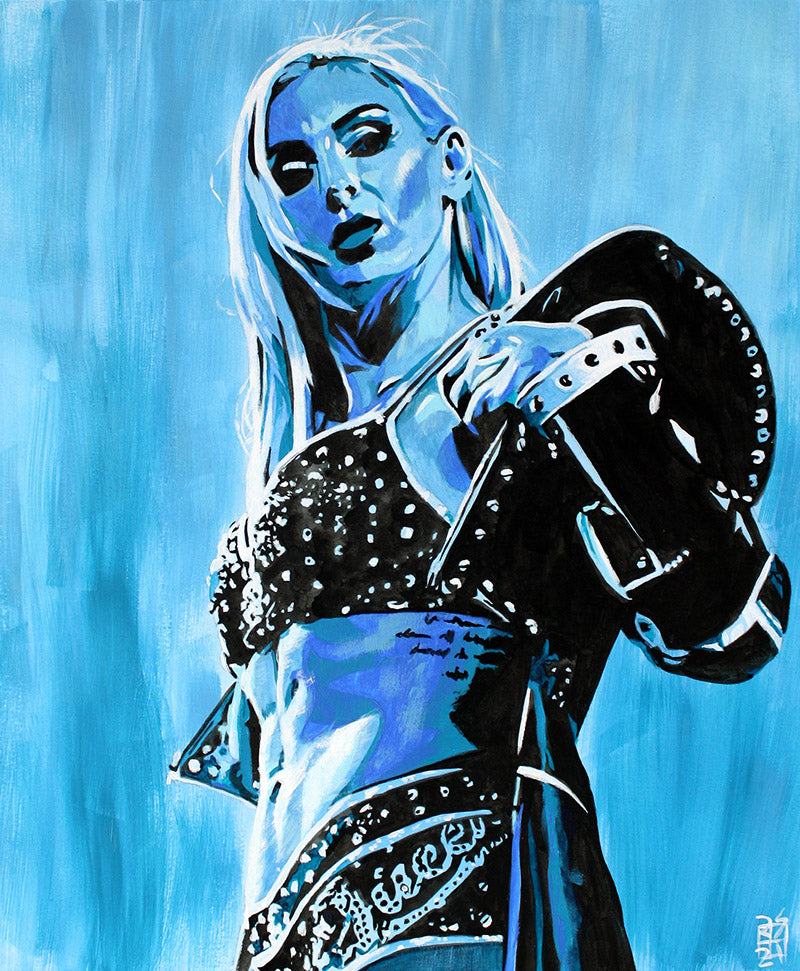 Charlotte Flair

Acrylic on bristol board
Artwork by Rob Schamberger
Printed on 11" x 14" 130 pound uncoated cover stock, perfect for framing!
Charlotte Flair has a new energy, a subtle new look, and a new attitude. She's got a new outlook, being confident about her place in the world, the work she did to earn it, and not apologizing for any of it. After a few weeks of watching her and getting a feel for this new Charlotte Flair I felt I was ready to do this painting in trying to capture where she's at now.

I made it all with acrylic paint in a traditional way but with a limited blue color palette. Removing an element like a full palette and only using one color helps to better frame her confidence both in the face and her posture as a whole. It's a subtle new look with a confidence born from experience for me as an artist, to illustrate Charlotte Flair's subtle new look born from her own experience.
This print is made on demand and may take up to a week to be produced before shipping.