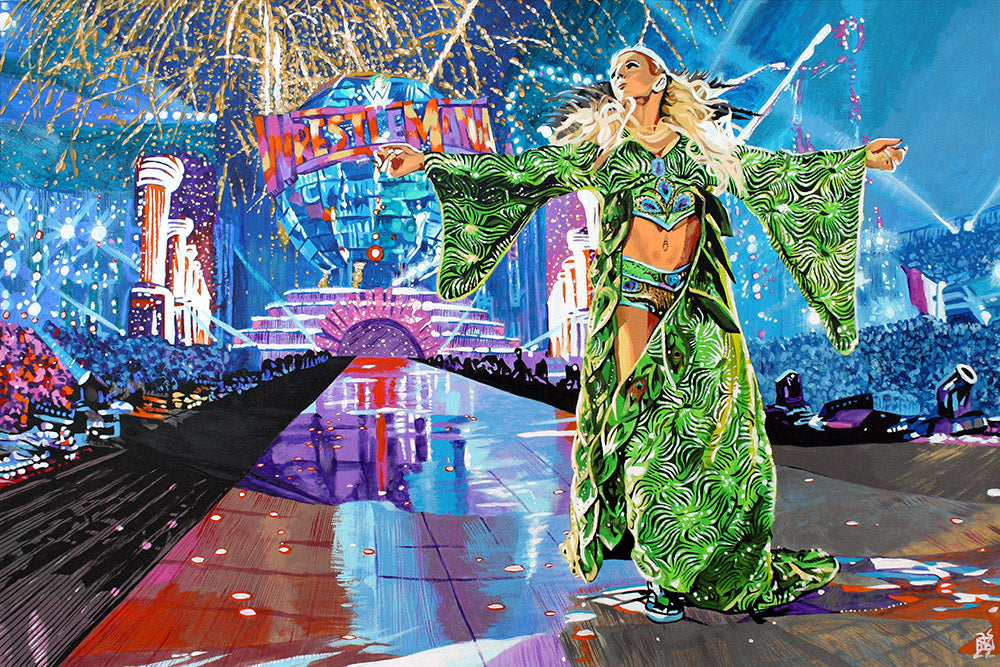 Charlotte Flair: The Majesty
Acrylic on bristol

Artwork by Rob Schamberger
Printed on 14" x 11" 130 pound uncoated cover stock, perfect for framing!
Well, look at that!
I spent twelve weeks working on this 30" x 20" acrylic painting of Charlotte Flair, challenging myself to make my most involved, detailed and ambitious piece to date. I've never spent this amount of time nor applied this level of intricacy to a piece, to make a 'major composition' on this scale. I'm super proud of it and am excited to share the finished piece with you now.
On Canvas 2 Canvas, as a sort of Midwestern modesty when I reveal the final painting I'll say, "Not bad!" But this time around? Damn it, this time it's something special for me. I hope it means as much to you as it does to me.
This print is made on demand and may take up to a week to be produced before shipping.