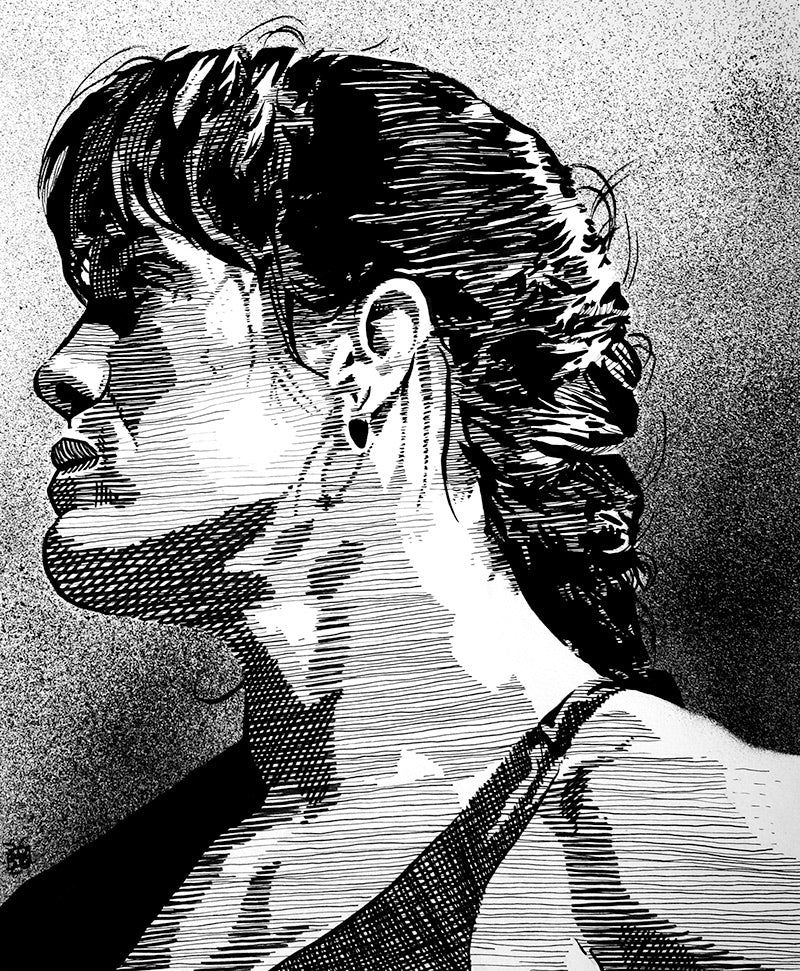 Chyna
Ink and spray paint on bristol board
Artwork by Rob Schamberger
Printed on 11" x 14" 130 pound uncoated cover stock, perfect for framing.
For this new Chyna piece I wanted to subtly speak to a couple of her qualities: Her chiseled physique and that she stood out from everyone else.

The hatching with ink, done all with black ink on white paper, when it's done creates the look of a statue almost. Akin to it, at least. There's something timeless to that approach that can give a subject a mythic look, especially when the subject is the Ninth Wonder of the World. It only took a few thousand lines to do it!

The background was done with black spray paint and to keep the spray to just the background I cut out a mask using waxed paper that I affixed to the surface with tape, covering the figure. I did that first in case it didn't work, of course! Once the paint dried and the fumes dissipated I pulled the mask off and got to work on the foreground. This very different medium and look makes the figure stand out even more, just like Chyna did from everyone around her.

It's subtle things, maybe they're only there in my mind, but they were definitely there in my intent with the piece.
This print is made on demand and may take up to a week to be produced before shipping.