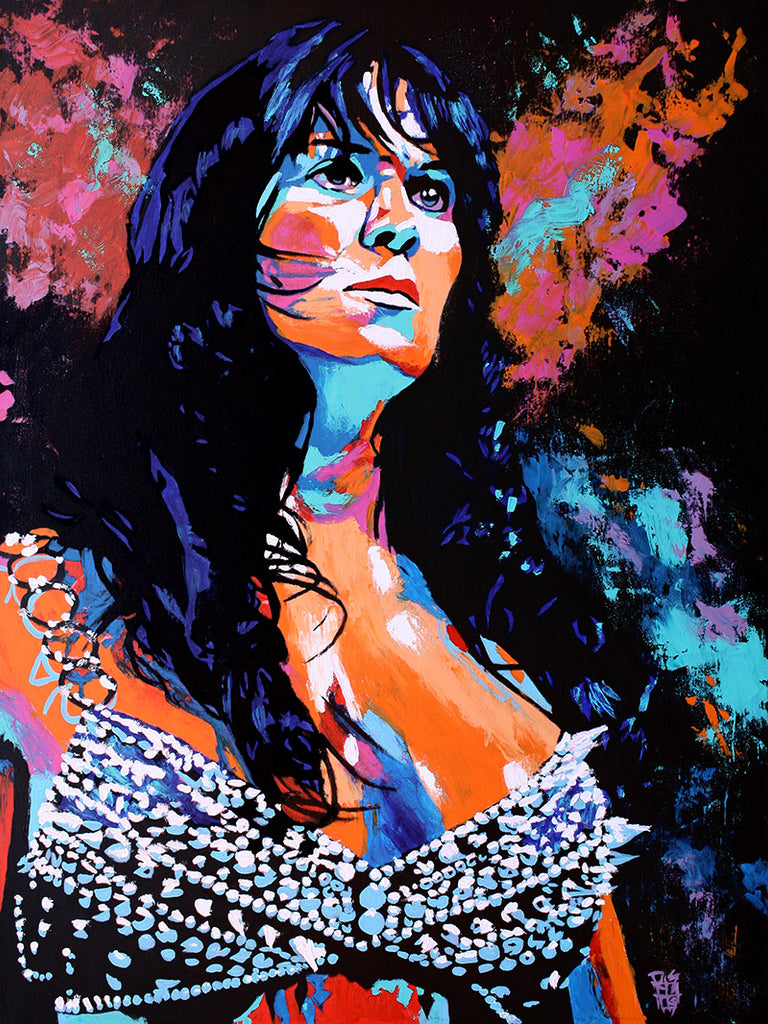 Chyna
Acrylic on canvas
Artwork by Rob Schamberger
Printed on 11" x 14" 130 pound uncoated cover stock, perfect for framing!
Finally.

FINALLY.

Finally, I get to do a big portrait of the Ninth Wonder of the World Chyna for WWE Canvas 2 Canvas, in honor of her entering the WWE Hall of Fame with D-Generation X. Because it's such a big and important painting, I chose to paint it live at an event.

It was super cool having so many people walking by stop and say something along the lines of "WHOA, that's Chyna!" There were a couple dudes that even got choked up seeing what I was doing. She still means that much to so many people.

I think Chyna's legacy is that she was a sea change in women's wrestling. Right? There was everything before her, and there was everything after. She had that amazon build, but was undeniably feminine. She had an x-factor and charisma that would make her stand out as much today if she debuted now as when she was a top star in the late 90's.

That's what I tried to get across with this portrait, to tell the story of someone who was a top star in this thing called pro wrestling that we all love, who was iconic for both her intimidating beauty and how she carried herself.
This print is made on demand and may take up to a week to be produced before shipping.