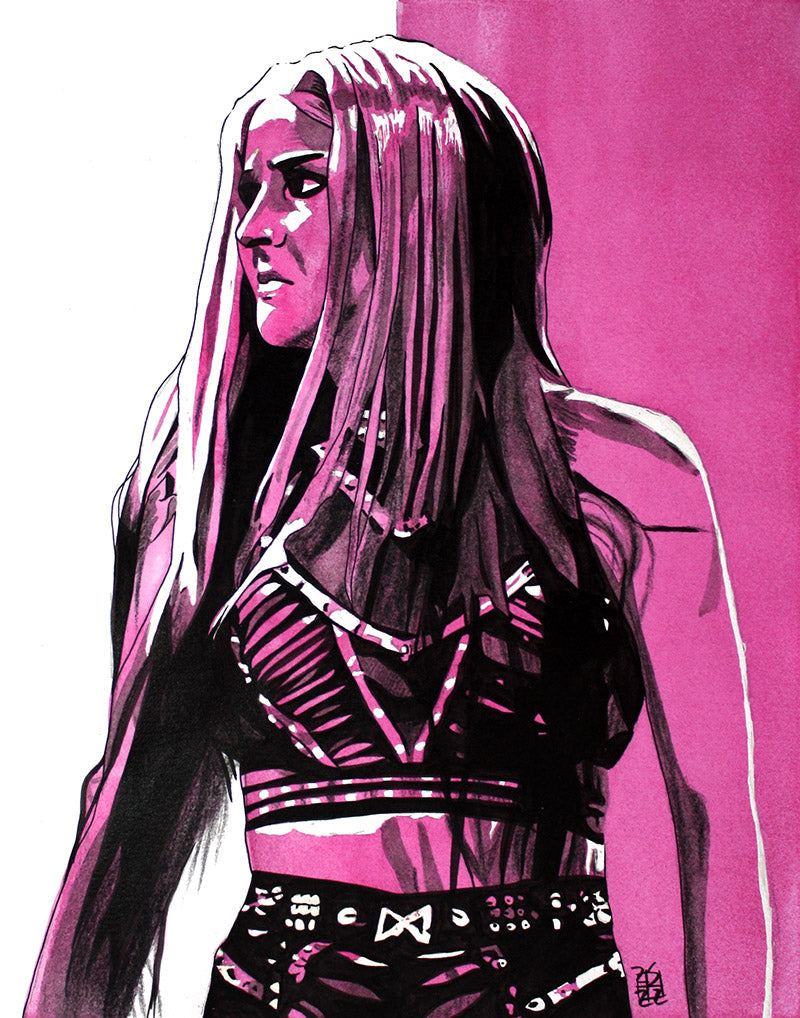 Dakota Kai: Striking
Ink, charcoal and dye on bristol
Artwork by Rob Schamberger
Printed on 11" x 14" 130 pound uncoated cover stock, perfect for framing!
Since her dramatic return at SummerSlam 2022 I knew I wanted to do a new portrait of Dakota Kai, and here we are! Taking more of an illustrative approach, I used her hair as inspiration to split the background with white and one pink. I used the same watered-down magenta ink for her figure, before adding values. The darkest black was done with ink (and a little pen for the outlined areas), then watered-down ink for the grey-tone. I finished off with a dark charcoal pencil to add some texture, giving this a grittier feel than the other mediums may have provided.
I think it all makes for a striking composition. Almost as striking as her kicking opponents upside the head.
This print is made on demand and may take up to a week to be produced before shipping.