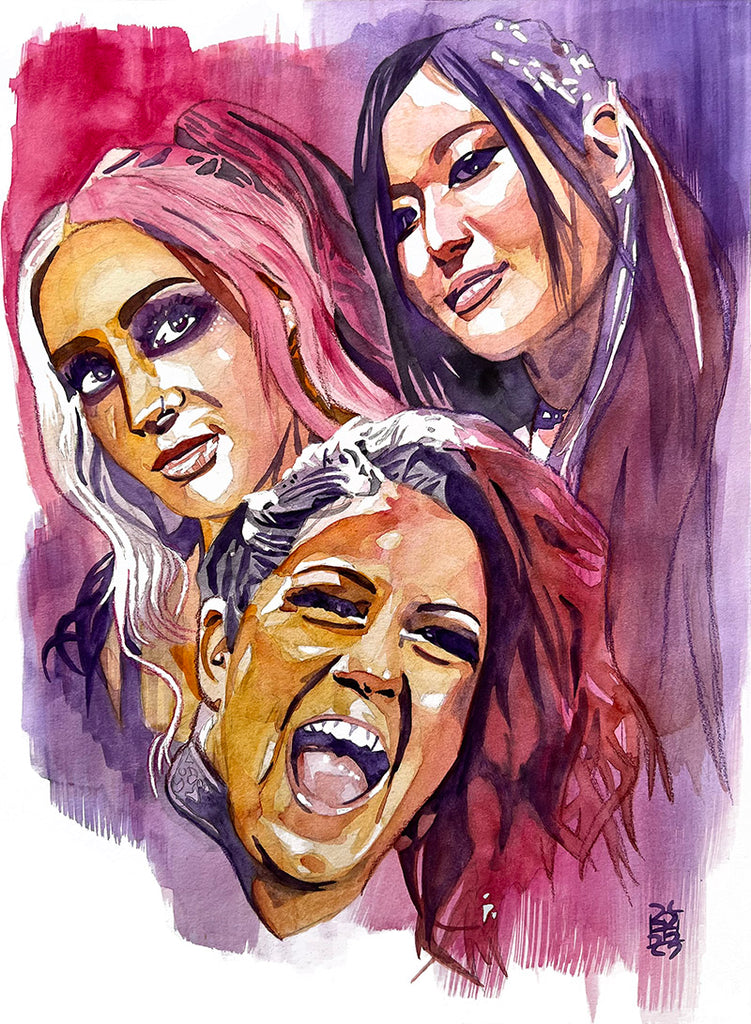 Damage Ctrl
Colored Pencil and Watercolor on Watercolor Paper

Artwork by Rob Schamberger
Printed on 11" x 14" 130 pound uncoated cover stock, perfect for framing!
For my first painting of 2023 I decided to make a watercolor of Dakota Kai, Iyo Sky and Bayley, together known as Damage Ctrl! I pushed myself technically and stylistically on this, having them sort of flow from one to another yet still being distinct as well.
It's largely made in watercolor with a tad bit of colored pencil used to make a few borders more distinct yet only subtly so. Otherwise it was all about creating depth through layers of watercolor with some of it flowing in and out of their own individual borders, creating unity between them.
This print is made on demand and may take up to a week to be produced before shipping.