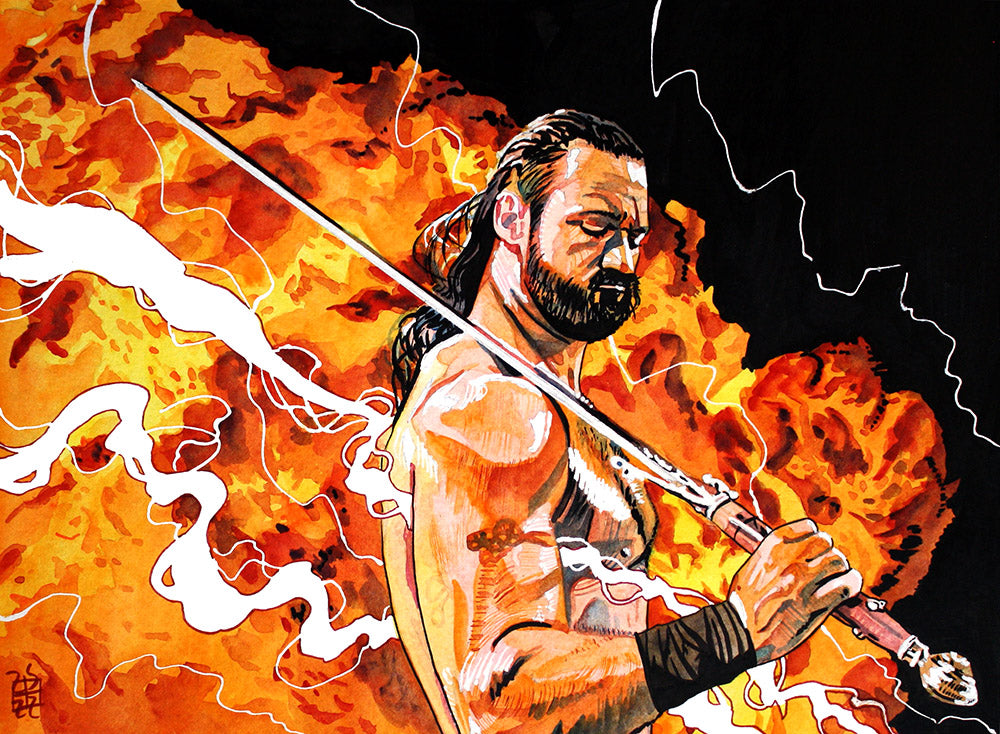 Drew McIntyre: Metal
Ink, marker and watercolor on watercolor paper
Artwork by Rob Schamberger
Printed on 14" x 11" 130 pound uncoated cover stock, perfect for framing!
For this new Drew McIntyre painting I gave myself the assignment of making something featuring a big dude with a big sword and a lot of fire and friend, I think I understood the assignment. I wanted to make the most rad painting possible of Drew and yeah, I feel like I nailed it.
The natural inclination with this is to do a 70's-style sword-and-sorcery piece, like you'd see on a VHS cover or the side of a van. And listen, I'm not saying I won't do that next but I wanted to do something more speed metal and less classic rock, you know? I wanted to hit those power chords and simply let the painting be a banger.
I'll leave it up to the painting to let you know if I accomplished my goal or not.
This print is made on demand and may take up to a week to be produced before shipping.