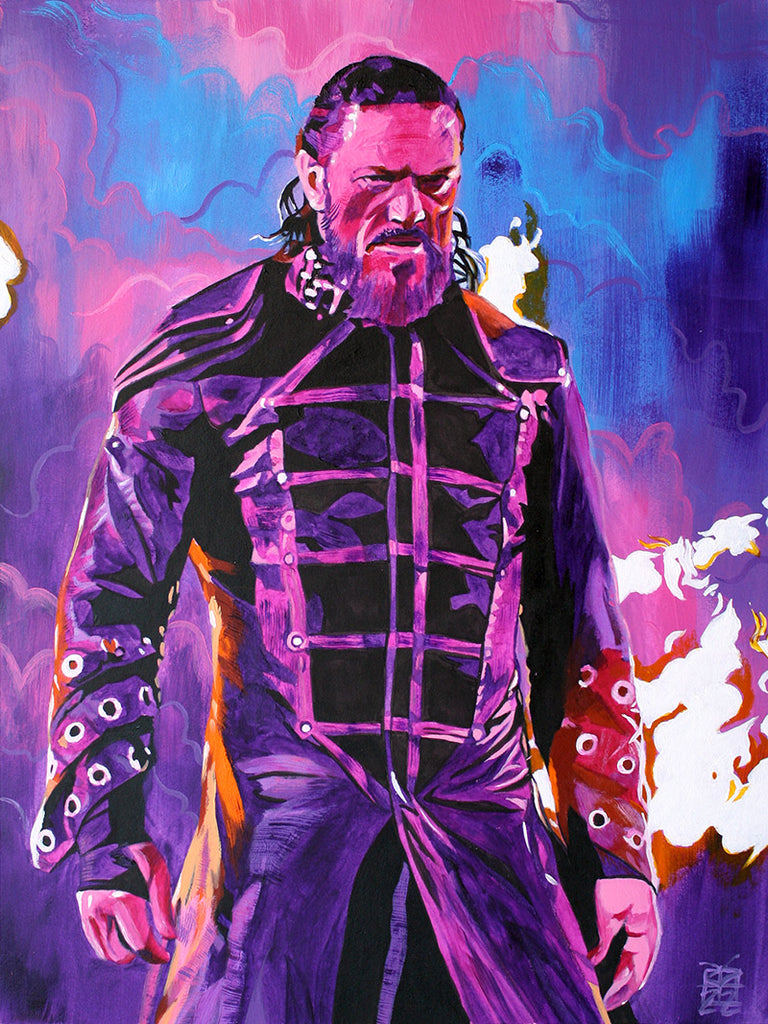 Edge: Down From the Mountain
Acrylic on illustration board

Artwork by Rob Schamberger
Printed on 11" x 14" 130 pound uncoated cover stock, perfect for framing!
During Edge's new entrance at WrestleMania 38 I got a tweet saying they were excited for me to paint it and I replied, "Hard same." The lighting, the pageantry, the gear designed by Jill Thompson, the all-new all-different Edge, every bit of it screamed for me to paint it! I love what Edge is doing now, making his entire career all one story. There's bits of the Brood and the Ministry of Darkness, there's the spite of the Rated R Superstar era, and the grit of when he returned but all wrapped up in one person.
I hope I got that across in the painting. There's the color choices and the technique, but there's also a slightly annoyed look in his eyes, saying, "I've done all of this and I don't need your validation."
This print is made on demand and may take up to a week to be produced before shipping.