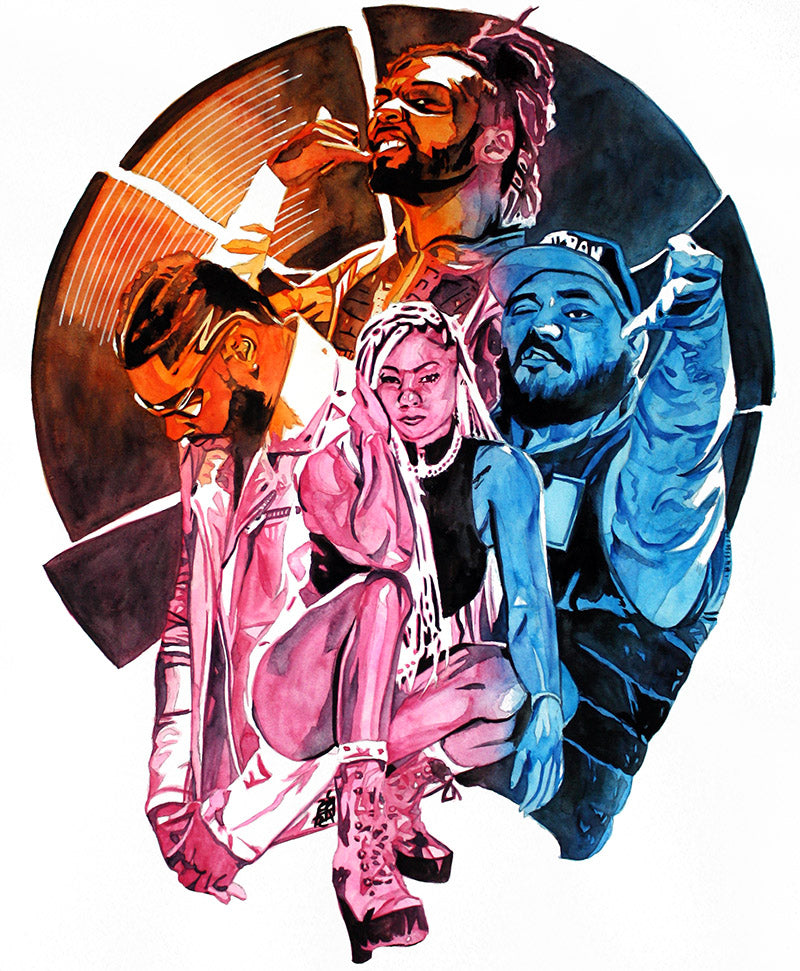 Hit Row

Ink and watercolor on watercolor paper
Artwork by Rob Schamberger
Printed on 11" x 14" 130 pound uncoated cover stock, perfect for framing!
From pretty much the moment Hit Row debuted I knew I was going to paint them and also what approach to do. It's cool when an idea turns out pretty much how I envisioned it. I mean, not as cool as these guys, but what is?

There's an authenticity to Hit Row that I dig on the most and that I hope is resonating with the audience and I tried to get that through with each of them and the composition as a whole. The broken record in the background and each of their poses and facial expressions, getting them true for each.

If you didn't know, now you know.
This print is made on demand and may take up to a week to be produced before shipping.