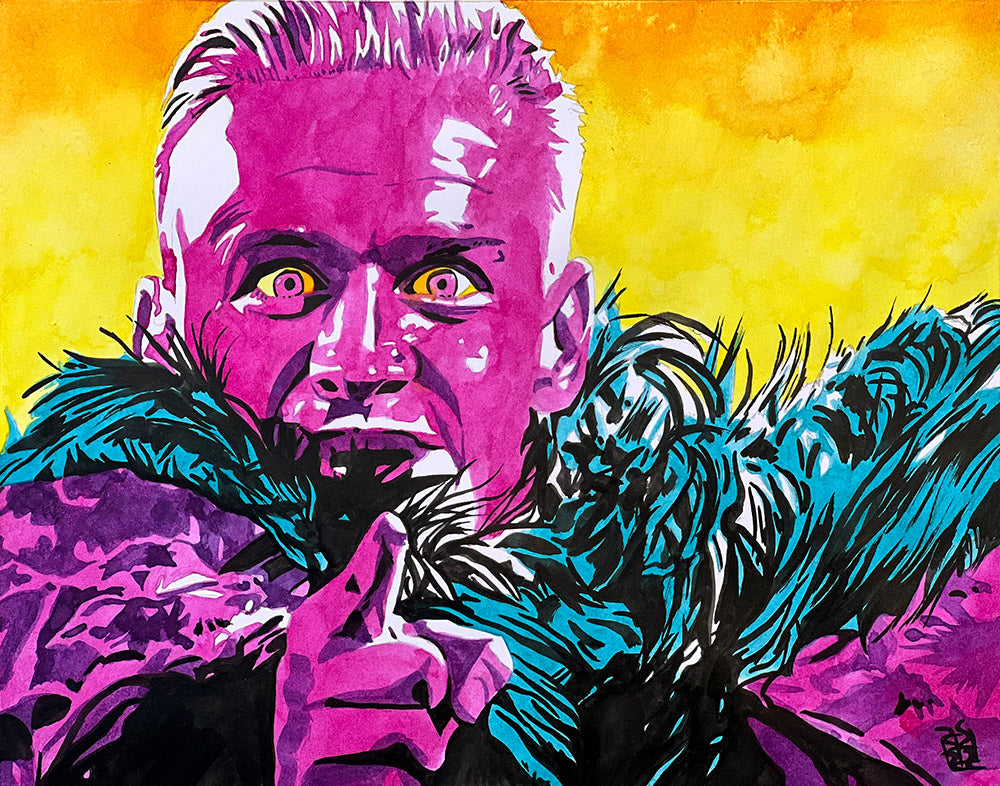 Ilja Dragunov: Czar Face

Ink and liquid acrylic on Watercolor Paper
Artwork by Rob Schamberger
Printed on 14" x 11" 130 pound uncoated cover stock, perfect for framing!
Ever since he showed up in NXT UK I've wanted to do a painting of Ilja Dragunov. But the way he's come into NXT recently and the intensity and aggression he's shown told me that the time is right, and that time is right NOW to make this piece. I personally love the way he maniacally waves his arm like a conductor for a symphony of destruction during his entrance and used that as my starting point.
Taking inspiration from classic comic book art and animation, I used liquid acrylic in flat areas first for the different planes of the composition, and then used black ink for the deep shadows and to also give definition. I think it makes for a rather intense look, to match Dragunov's own intensity.
This print is made on demand and may take up to a week to be produced before shipping.