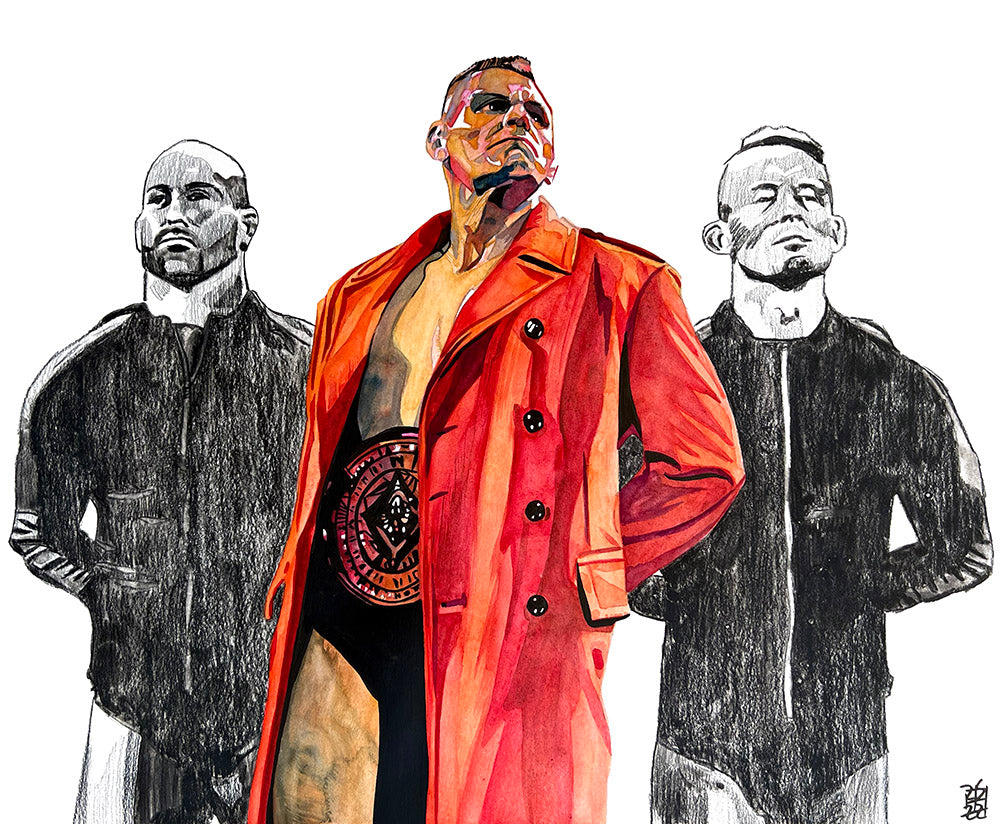 Imperium

Ink, Watercolor, Colored Pencil and Liquid Charcoal on Bristol Board
Artwork by Rob Schamberger
Printed on 14" x 11" 130 pound uncoated cover stock, perfect for framing!
Recently it became clear that I need to do an Imperium piece. Gunther, Giovanni Vinci and Ludwig Kaiser continually prove themselves inside the ring to be a dominant force within WWE as three men who aren't afraid to inflict punishment upon their opponents.
With this piece in particular, I at first thought it'd be visually striking to have Gunther in color and Vinci and Kaiser in grey tone watercolor, but after some more thought I decided to render them with completely different mediums. So, Gunther is now in ink and watercolor and the other two are done with liquid charcoal and black colored pencil, creating a very different look from my other work in what I feel is a compelling way.
This print is made on demand and may take up to a week to be produced before shipping.