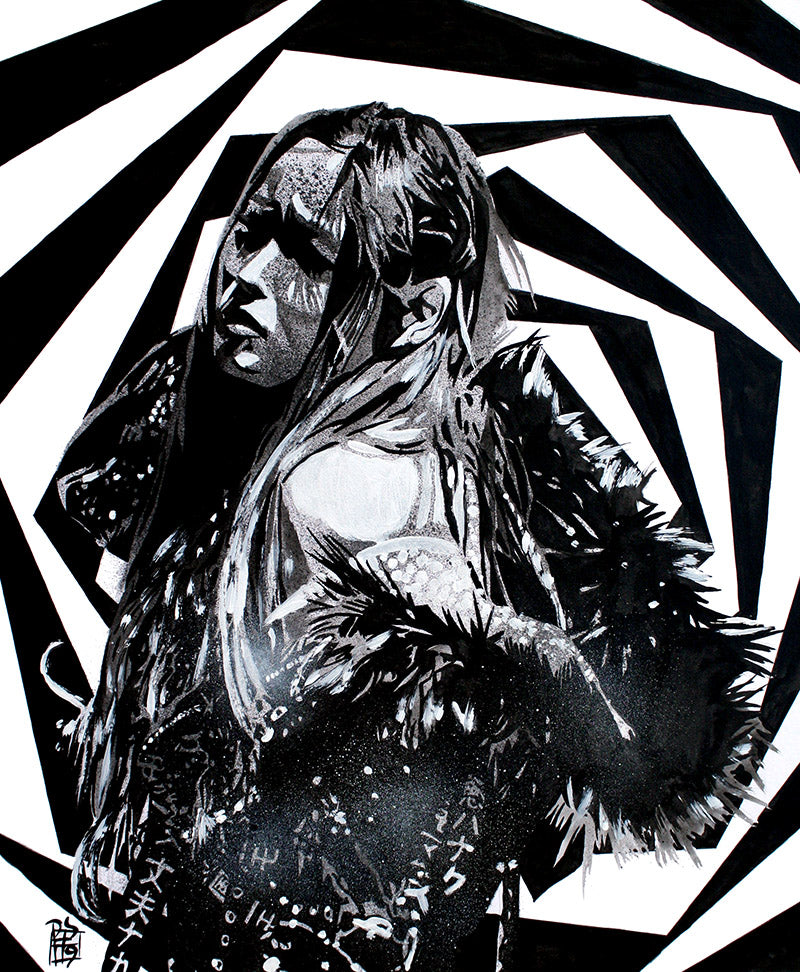 Iyo Sky 
Ink, watercolor, spray and acrylic on bristol board
Artwork by Rob Schamberger
Printed on 11" x 14" 130 pound uncoated cover stock, perfect for framing!
This painting of Io Shirai really exceeded my expectations for it. I didn't have a hard plan for it and mostly wanted to get across a vibe, playing with Shirai's descent into darkness.

I first applied the black ink and a little bit of grey watercolor. Then I cut out a mask using some wax paper so that when I next applied some black and white spray paint it stayed just on her figure. After that I touched up with a little more ink and also inked in the op-art background. Finally, I finished up with some white acrylic highlights.

As soon as I was done I had one of those rare experiences where I looked at the finished piece and said, "Damn, I made that."

I hope you enjoy looking at it as much as I enjoyed making it!
This print is made on demand and may take up to a week to be produced before shipping.