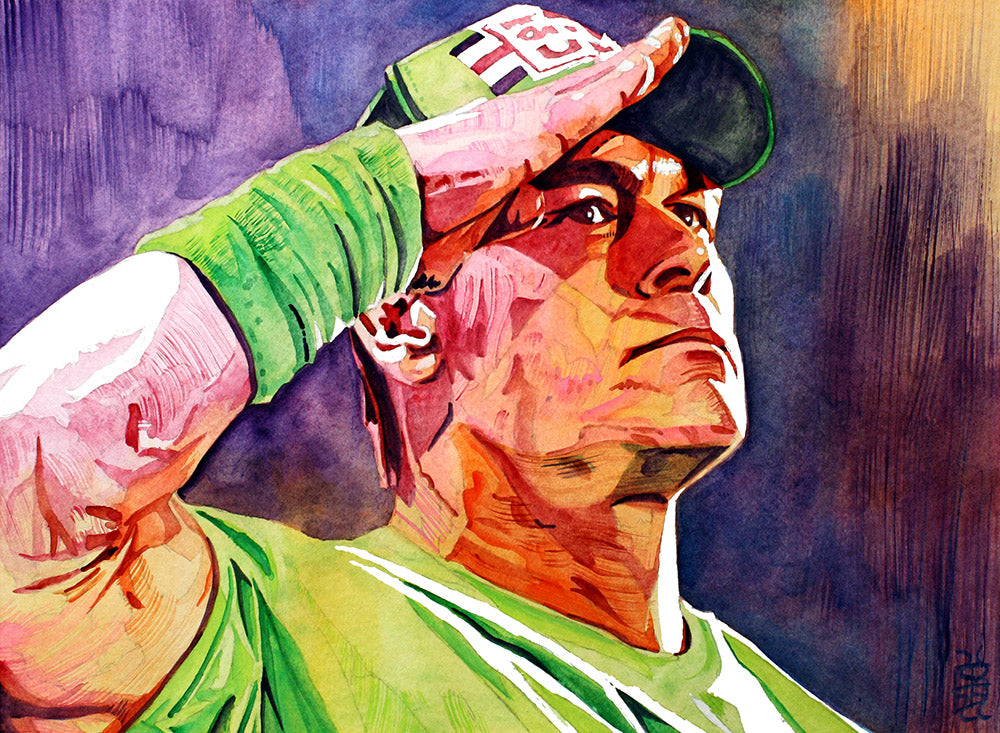 John Cena: 20 Years Strong

Watercolor on watercolor paper
Artwork by Rob Schamberger
Printed on 14" x 11" 130 pound uncoated cover stock, perfect for framing!
Over the years working with WWE I've had the chance to work with John Cena on several occasions and if there's one quality I've observed from him, it's his work ethic. I saw him at the monitor for every match, I saw him signing thousands of autographs for fans, I saw him rush back from a match to tell the merch team how many of certain shirts he saw in the crowd and complimenting their work. I saw all kinds of things like this with him.
When he was back for his return in 2021 I was sitting with John and congratulated him on all of his recent Hollywood success. Right then he got pulled away but as he stood up he leaned in and said three words: "Peaks and valleys." Here he was at the top of the entertainment world and planning for the next valley, because he knows they always come. At the top of his peak, he's working just as hard as he did the first time he walked down the ramp for his first match. THAT is something that's going to stick with me.
This print is made on demand and may take up to a week to be produced before shipping.