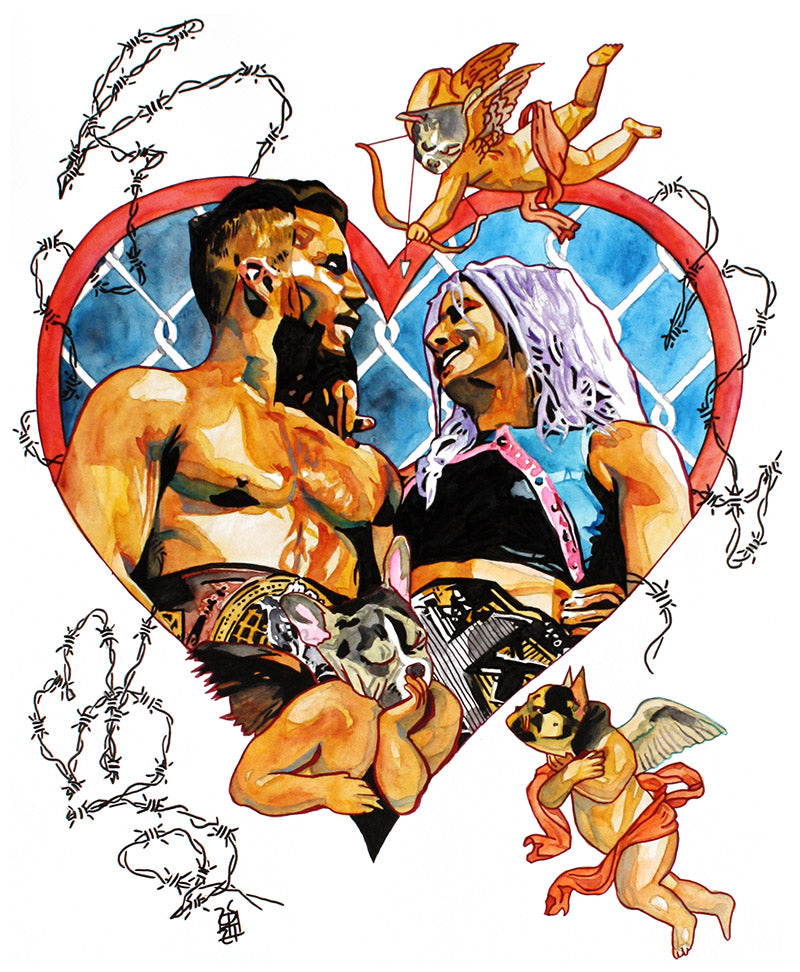 Johnny Gargano and Candice LeRae
Ink, marker and watercolor on bristol board
Artwork by Rob Schamberger
Printed on 11" x 14" 130 pound uncoated cover stock, perfect for framing!
For Valentine's Day 2021 I set out to portray NXT's premier couple, Johnny Gargano and Candice LeRae. Make a Valentine's-type card, but do it pro wrestling style. So I've got them in a heart, lovingly looking at one another. But the background of the heart is a steel cage and the heart itself is wrapped in barb wire.

Because wrestling.

They're flanked by cherubic figures, but they all have the face of their dog Pawdme to make it really special to them.

To lean more into the illustrative bent of a Valentine card I outlined the figures using a colored marker rather than a harder black outline. It's fun and something I'll experiment with more in the future I think.
This print is made on demand and may take up to a week to be produced before shipping.