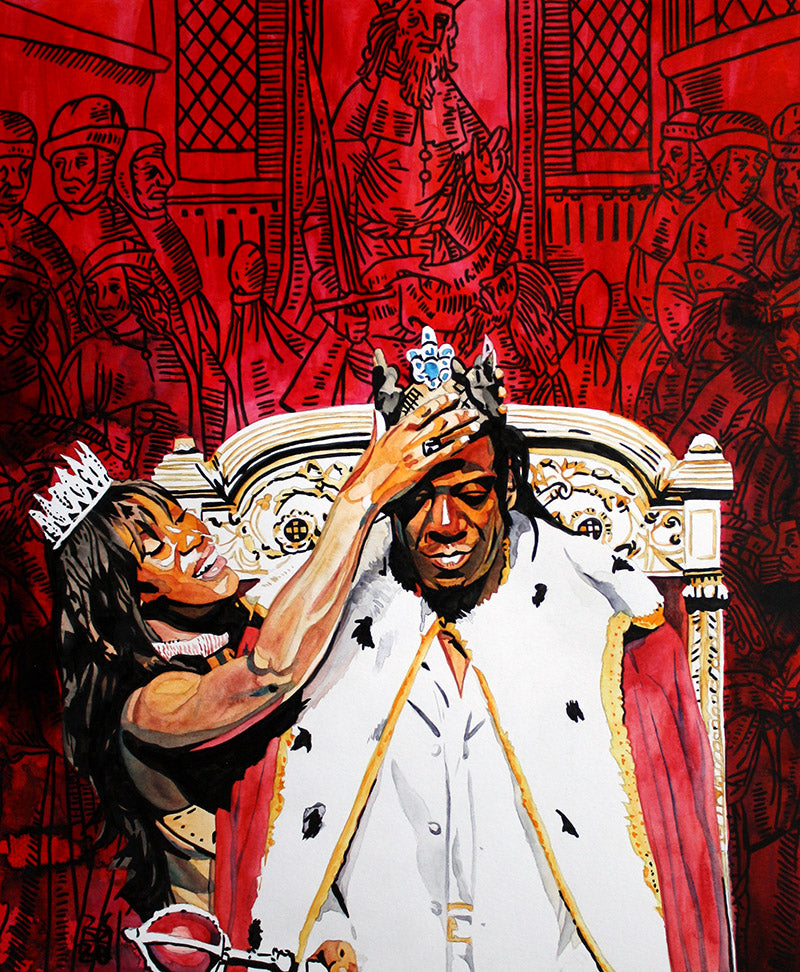 King Booker and Queen Sharmell
Ink, watercolor and acrylic on bristol
Artwork by Rob Schamberger
Printed on 11" x 14" 130 pound uncoated cover stock, perfect for framing!
My favorite thing about the King Booker character was how seriously Booker T and Sharmell took it. So much of it was cartoony and ludicrous, but their commitment to their characters and the act as a whole is really what made it sing. I wanted to get that across in the painting, so I mixed Booker's crowning in the foreground with a recreation of a medieval woodcut of King Arthur and the Round Table in the background. It's a succession, a lineage.
This print is made on demand and may take up to a week to be produced before shipping.