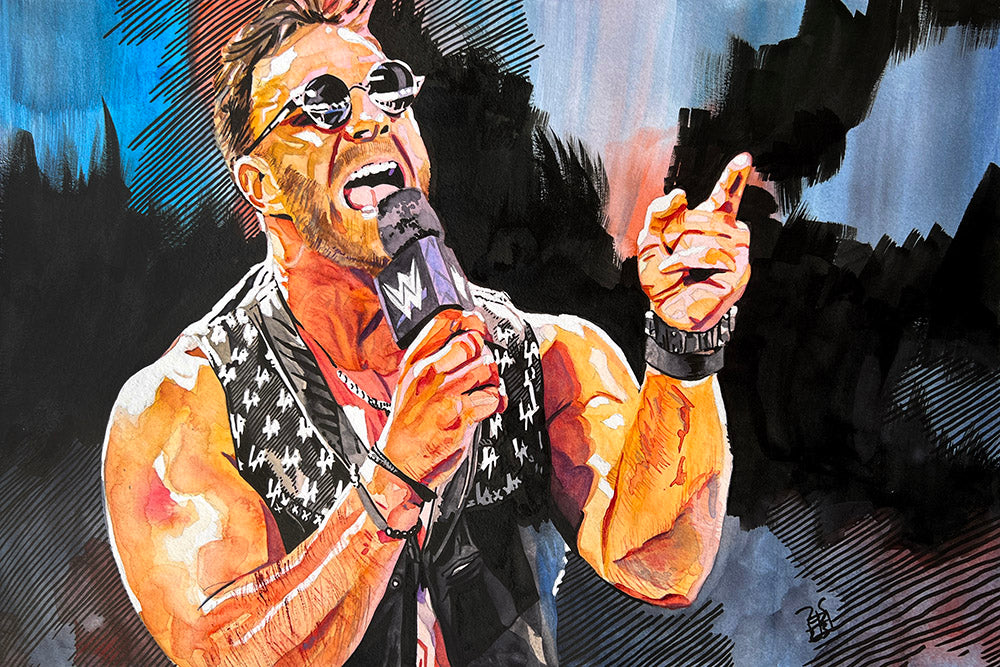 LA Knight: Talk to Ya
Ink and Watercolor on Watercolor Paper
Artwork by Rob Schamberger
Printed on 14" x 11" 130 pound uncoated cover stock, perfect for framing!
Lemme talk to ya! I hadn't done a straightforward ink and watercolor WWE painting in a while and thought this LA Knight piece was a perfect opportunity. It's historically been my traditional approach and each time I try to push myself to do it better than the time before.
With this one, the little 'LA' logos on his vest weren't the easiest thing to do, but to make it easier on myself I used some masking fluid for them as well as the other white highlights. That way I didn't have to paint around them, creating a sort of halo effect from how the paint dried. I was also digging on the diagonal line work I'd done on his vest and extended that out a bit in the background. Really happy with how this came out. Yeah.
This print is made on demand and may take up to a week to be produced before shipping.