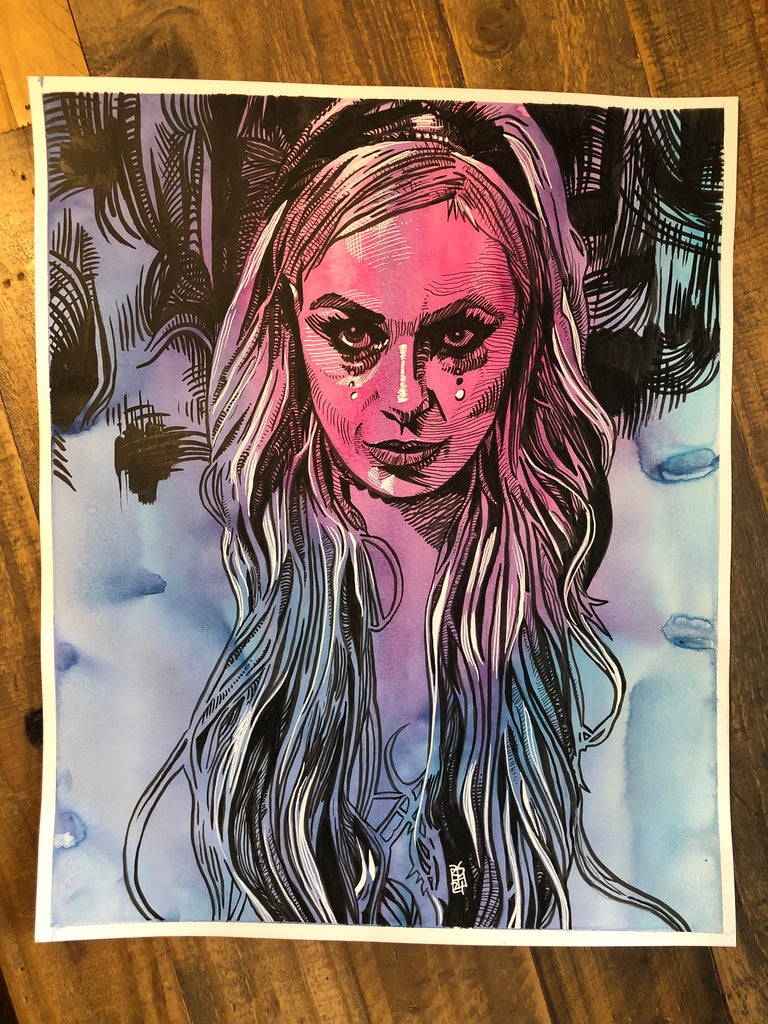 Liv Morgan

Acrylic, pen and ink on 14" x 17" bristol board
Artwork by Rob Schamberger
Printed on 11" x 14" 130 pound uncoated cover stock, perfect for framing!
Liv Morgan is one of those people whose appearance really translates to my way of making art. Something in the eyes, I think. She also has a personality that lends itself to me pushing the boundaries stylistically, and that's exactly what I did here. 

I first laid down a bunch of water on the bristol board and dropped in some acrylic dye and spread it around with a foam brush. After that dried (I use a hair dryer right away to reduce warping. Pro tip!) I first used brush and ink for the main outlines and solid black shadows, then followed that up with a pen for all of the line work. After that, I used a white 0.7 Posca white paint marker for the white portion, trying to stylistically match the line work done in black. I'm super happy with how the Posca performed, as it was my first time using one, and am even more happy with how the whole piece came out.