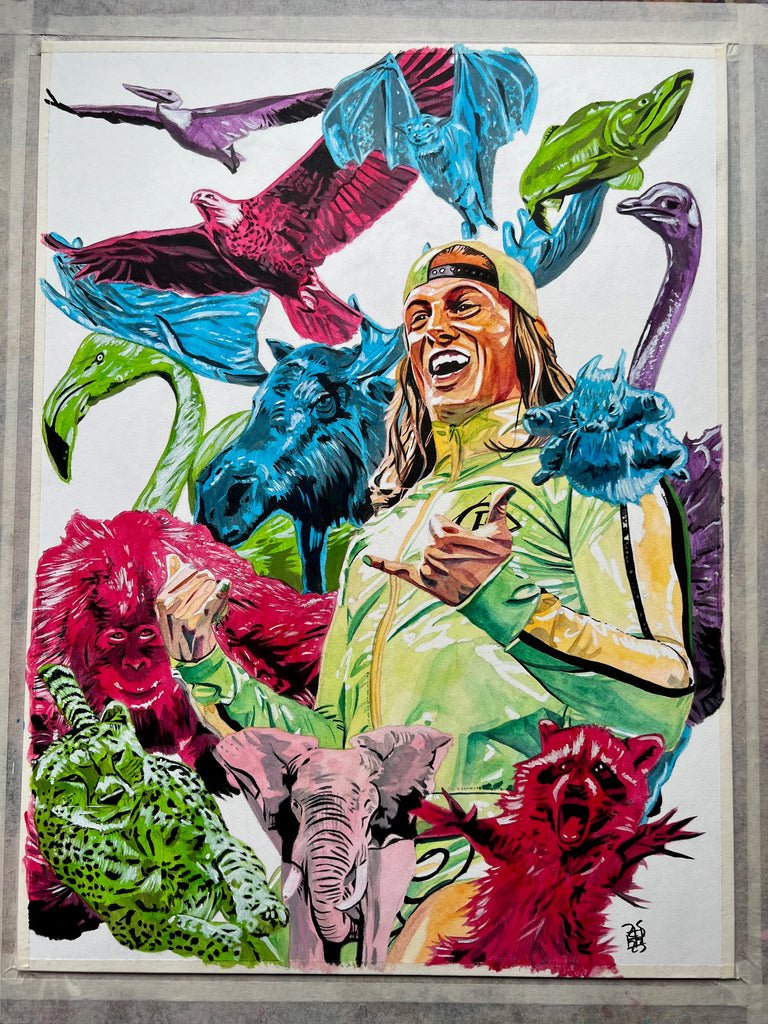 Matt Riddle: Moose and Squirrel Original Painting
Ink, Watercolor and Acrylic on 15" x 20" Illustration Board

Artwork by Rob Schamberger, painted in 2023
Sometimes an idea for a painting and exactly how to execute it comes to me and that was the case with this Matt Riddle piece. Inspired by his entrance I added in a wild arrangement of animals all around him, illustrated realistically but with a more cartoonish rendering. I painted the black and grey for each of them with acrylic paint and then applied a colored glaze over that and finished off with white highlights.
Then I painted Riddle with watercolor in a more realistic way, yet still boldly colorful. I think it helps him to feel like he's in the same world as the animals, but he's still the obvious focal point of the composition. Bro.
I hope you have as much fun looking at it as I did making it!