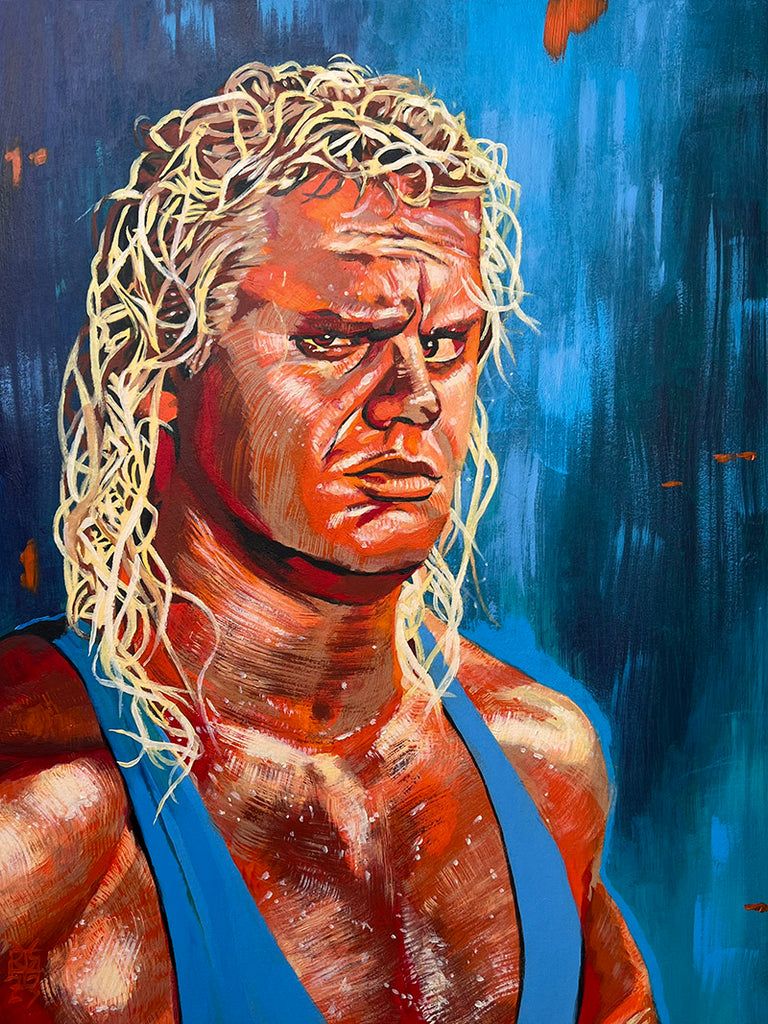 Mr Perfect

Acrylic on Illustration Board

Artwork by Rob Schamberger
Printed on 11" x 14" 130 pound uncoated cover stock, perfect for framing!
"Perfect!" Curt Hennig, known within the WWE Universe as Mr Perfect is remembered as one of the very best to ever do it. Bell-to-bell, on the mic, the outstanding vignettes and even a country song here and there, he always performed at the highest levels.
With this new acrylic painting of Mr Perfect I set out to do my best to live up to the legend of my subject, giving you the very best painting possible. I'm particularly happy with the how the warm and cool color palette worked out, especially without using any white paint this time as a challenge.
Curt's figure was painted using three coats: The first to block in the colors to see how they worked together, the second with a flat brush to create more energy and soften up the boundaries between colors, and then the third with a detail brush as well as a filbert grainer brush to put in all of those fun textural little lines.
I'll let you decide if it's to the quality of work Mr Perfect did during his incomparable career!
This print is made on demand and may take up to a week to be produced before shipping.