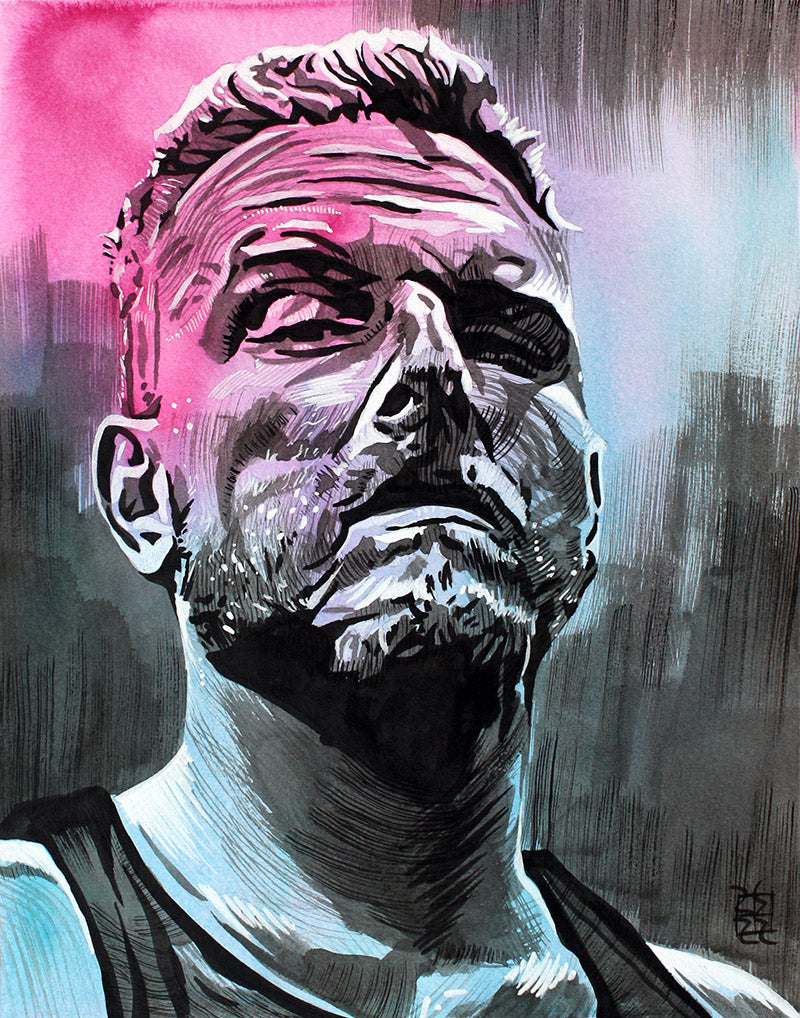 Pat McAfee: Leave It Alone

Liquid acrylic, ink and paint marker on bristol
Artwork by Rob Schamberger
Printed on 11" x 14" 130 pound uncoated cover stock, perfect for framing!
From his time in NXT to now as both a commentator on SmackDown and occasional in-ring performer, Pat McAfee brings an unmistakable aura of authenticity and passion to what he does. I'm excited to finally make my first portrait of him!
With this piece, I laid down a layer of colors to create my mid-tone and then used black ink for the deepest shadows. Following that, I applied some watered-down ink along with using a grainer brush to do some organic hatching with more ink that I dig a lot. Finally, I used a white acrylic paint marker to bring in the brightest highlights. I've played around with each of these techniques before but I think this is my first time bringing them all together this way.
This print is made on demand and may take up to a week to be produced before shipping.