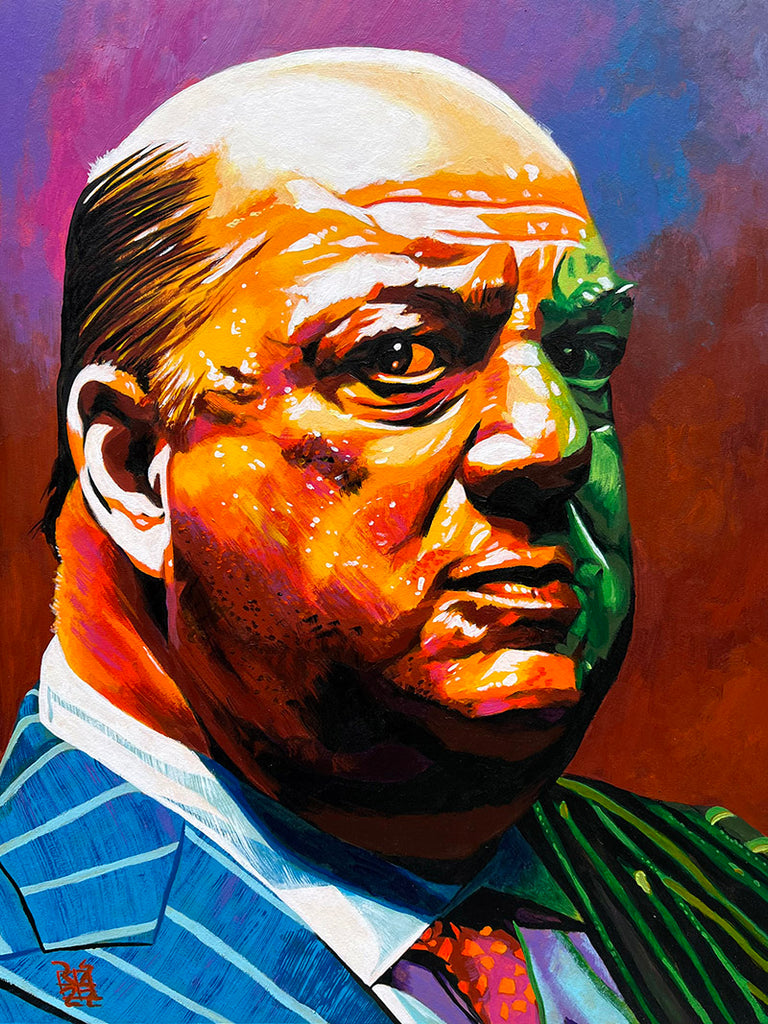 Paul Heyman: Wise Man

Acrylic on illustration board

Artwork by Rob Schamberger
Printed on 14" x 11" 130 pound uncoated cover stock, perfect for framing!
I'm really happy with how this acrylic painting of Paul Heyman turned out. I came into it with both confidence in my abilities and a different-for-me color scheme that pushed me outside of my comfort zone. The green lighting along his face was inspired by noted horror artist Basil Gogos, as I thought that slightly monstrous side, that Jekyll and Hyde aspect really spoke to Heyman's presence on the screen. He can be so well-spoken and polite one moment and immediately do something terrible if it suits him.
When I was blocking in the colors for the first coat I was a little nervous about the green and if it would balance the way I wanted it to, but that's the beauty of a first coat with acrylic paint: Whatever's not working can just be painted over. I made adjustments with the second coat and once I made the final applications of white paint for the highlights I felt this was a fine summation to my work in 2022.
This print is made on demand and may take up to a week to be produced before shipping.