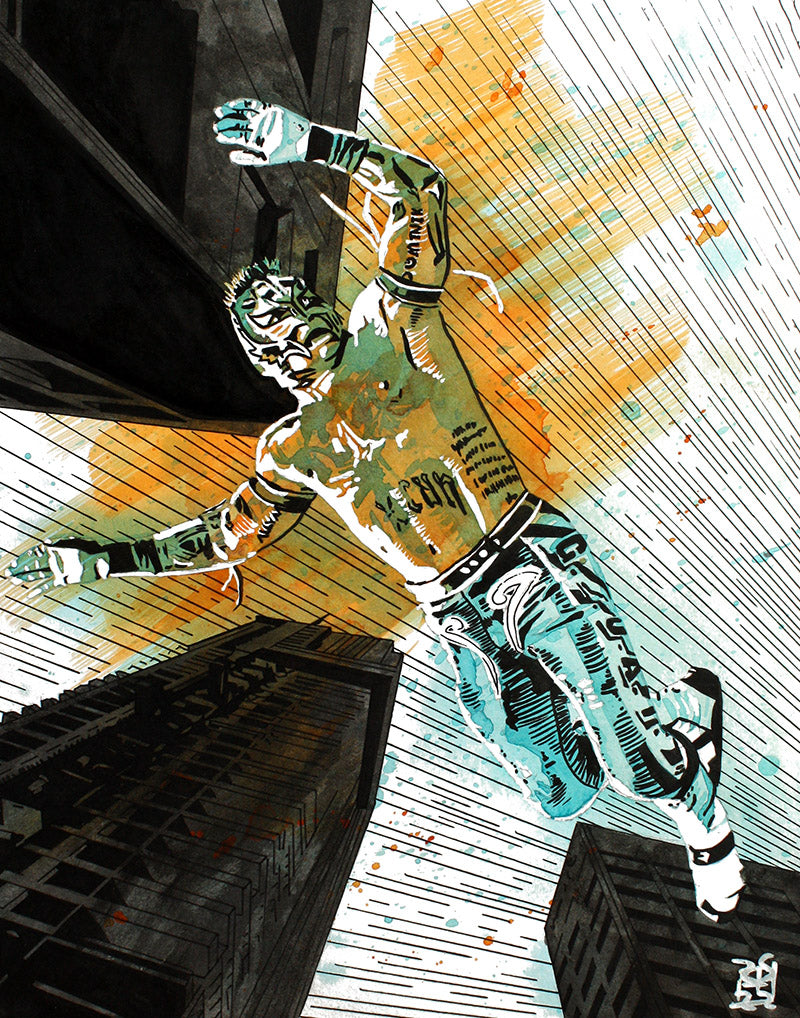 Rey Mysterio: Out the Sky
Dye and ink on bristol board
Artwork by Rob Schamberger
Printed on 11" x 14" 130 pound uncoated cover stock, perfect for framing!
Booyaka! Oddly, this is the first time to my knowledge I've done an action shot of Rey Mysterio. Weird, right? I think I've always been so fascinated by the mask I haven't done the OTHER thing we all think of with Mysterio, which is him doing the aerial maneuvers that only he can do.
This is a piece that evolved as I made it. Originally it was just going to be a figurative piece of him with the splashes of color. Once I was done with that portion it just didn't feel like 'enough' for me as a composition, so I then added in the buildings from San Diego. The six one nine! I thought those dark shapes would balance the design out better, which they did, but then due to the lighter shades of color Mysterio sort of vanished into the negative space. So then I added the speed lines, which made his figure pop back out, making the whole thing a sort of hybrid illustration and painting that I enjoy the juxtaposition of.
This print is made on demand and may take up to a week to be produced before shipping.