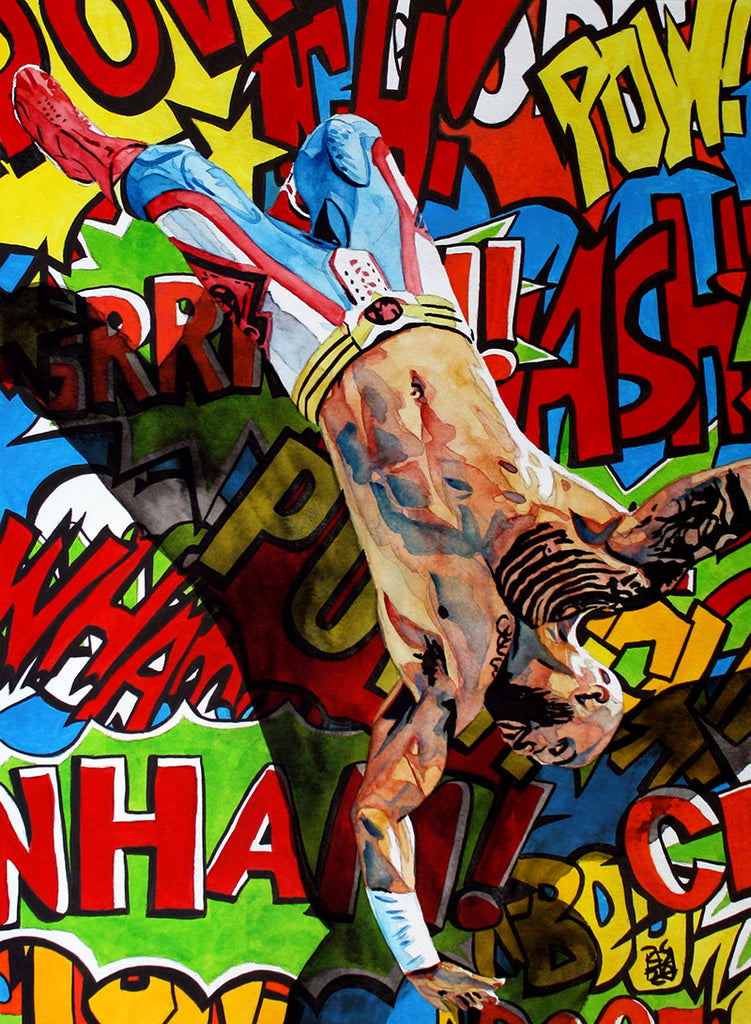 Richochet
Ink, acrylic and watercolor on watercolor paper
Artwork by Rob Schamberger
Printed on 11" x 14" 130 pound uncoated cover stock, perfect for framing!
I'd had the idea for this Ricochet painting for a little while now and I'm really glad I could finally make it. I painted the figure in a traditional representational way with watercolor, and then used liquid acrylics for the background to get that old-school superhero comic flat color. I then used a brush-tip marker to do the black outlines.

I think the black watercolor drop shadow makes the whole thing come together and also perfectly differentiates the two planes. I like how the watercolor didn't perfectly settle over the acrylic and created a fun a texture, almost giving the effect that Ricochet is doing this maneuver in front of a giant pop art painting.

And hey, it's fun to have the WWE Artist in Residence paint the WWE's Resident Superhero, right?
This print is made on demand and may take up to a week to be produced before shipping.