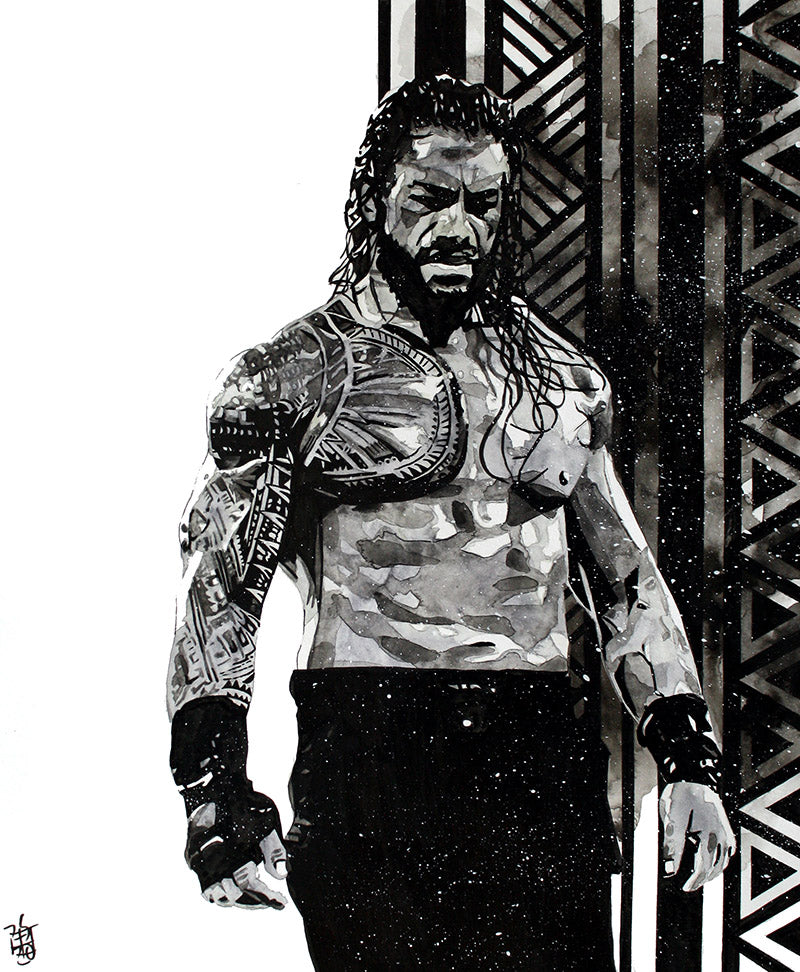 Roman Reigns
Ink and watercolor on watercolor paper
Artwork by Rob Schamberger
Printed on 11" x 14" 130 pound uncoated cover stock, perfect for framing!
"The world is mine."

That's what Tony Montana said in Scarface, a man who became obsessed with the money and the power. I had that in mind while working on this new Roman Reigns painting, an obvious homage to the Scarface movie poster but done in a way that's very true to Roman.

Instead of the stark black and white of that poster, I introduced a lot of grey's in as that's where Roman exists right now, in that grey area. Also instead of just a black bar behind him, I converted it to a traditional Samoan design to again speak to his role as the head of his family's table.

Anyway, as someone who now talks so much about the money and the power and sees the world as his, I recommend Roman to pay close attention to how things end for Tony Montana.
This print is made on demand and may take up to a week to be produced before shipping.