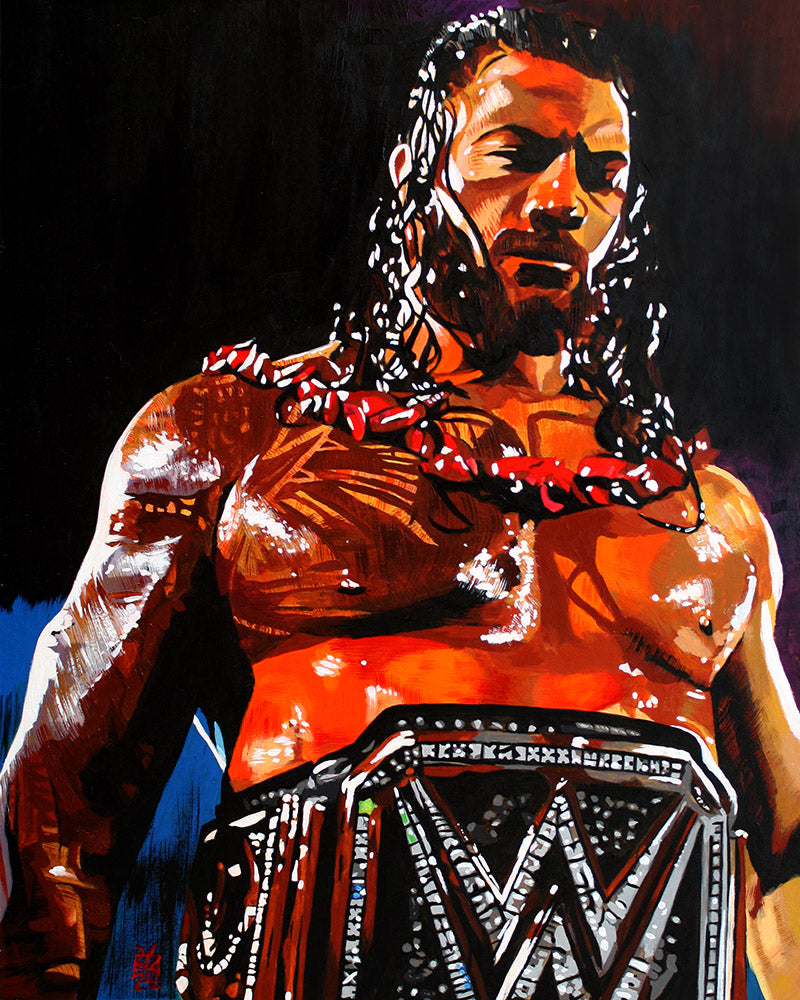 Roman Reigns: Timeless
Acrylic on board
Artwork by Rob Schamberger
Printed on 11" x 14" 130 pound uncoated cover stock, perfect for framing!
If you've been paying attention to my art over the years, you've noticed that I rarely ever paint someone with a championship. The reason for that is that I want my work to be timeless versus timely and people win championships as often as they lose them.
At the time I made this, Roman Reigns has been the Undisputed WWE Universal Champion for over 700 days.
I think I'm safe. I think a painting of Roman with the title will be timeless at this point. Just a hunch.
If you were to ask me what the things are that I struggle with the most as an artist, I'd say wet hair, Samoan tattoos and championship belts. Guess what's in this painting? But after a few weeks of "playing power chords" with my work, I wanted to push myself outside of what I'm comfortable with and to make something special. A champion of Roman's prestige deserves nothing less.
This print is made on demand and may take up to a week to be produced before shipping.