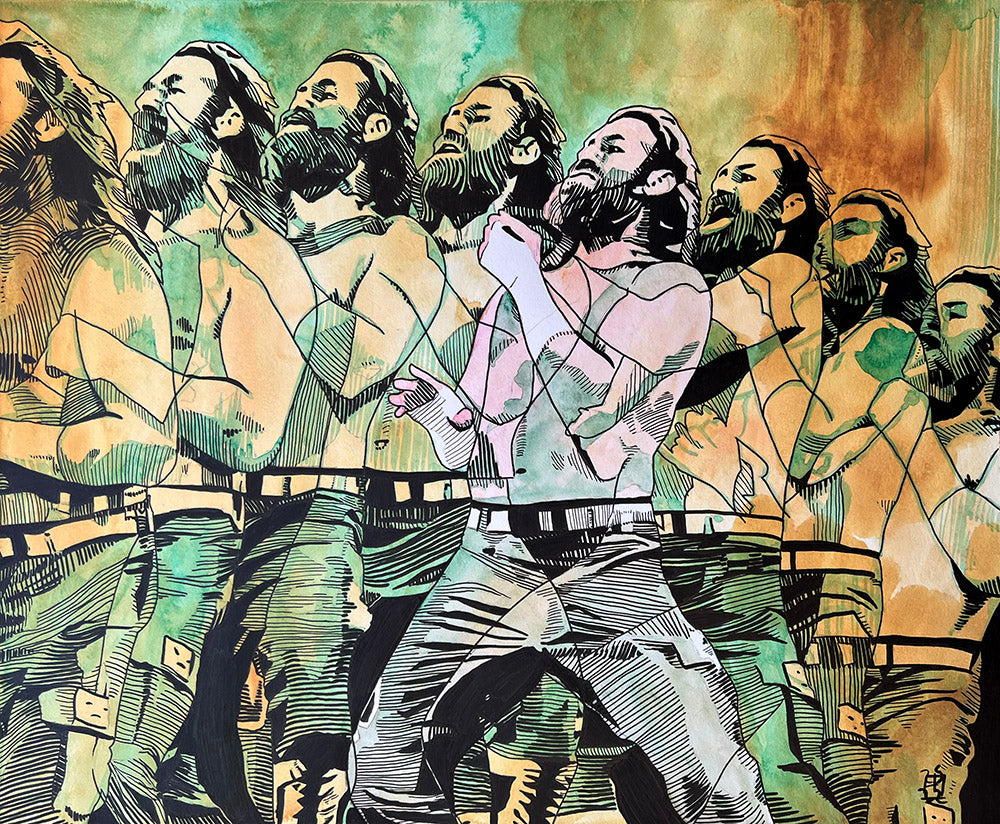 Sami Zayn: Honorary

Watercolor and Colored Pencil on Bristol Board

Artwork by Rob Schamberger
Printed on 14" x 11" 130 pound uncoated cover stock, perfect for framing!
This Sami Zayn piece is a fun example of how inspiration comes from unusual places sometimes. I was watching Sami dance during an entrance and I thought, "Hey, I could do this like Marcel Duchamp's famous staircase painting!" I mean, everyone thinks about cubism when they watch WWE, right?
Right?
Just me?
So what I did was draw him over and over, layered up on himself showing off the dance moves with some Duchamp-inspired colors throughout. One of the figures was done with watercolor and the rest of the composition was done with liquid acrylic, to help give you something to focus on that makes the whole thing pop into place. This is really unlike anything I've done before and I'm extra excited for how it turned out!
This print is made on demand and may take up to a week to be produced before shipping.