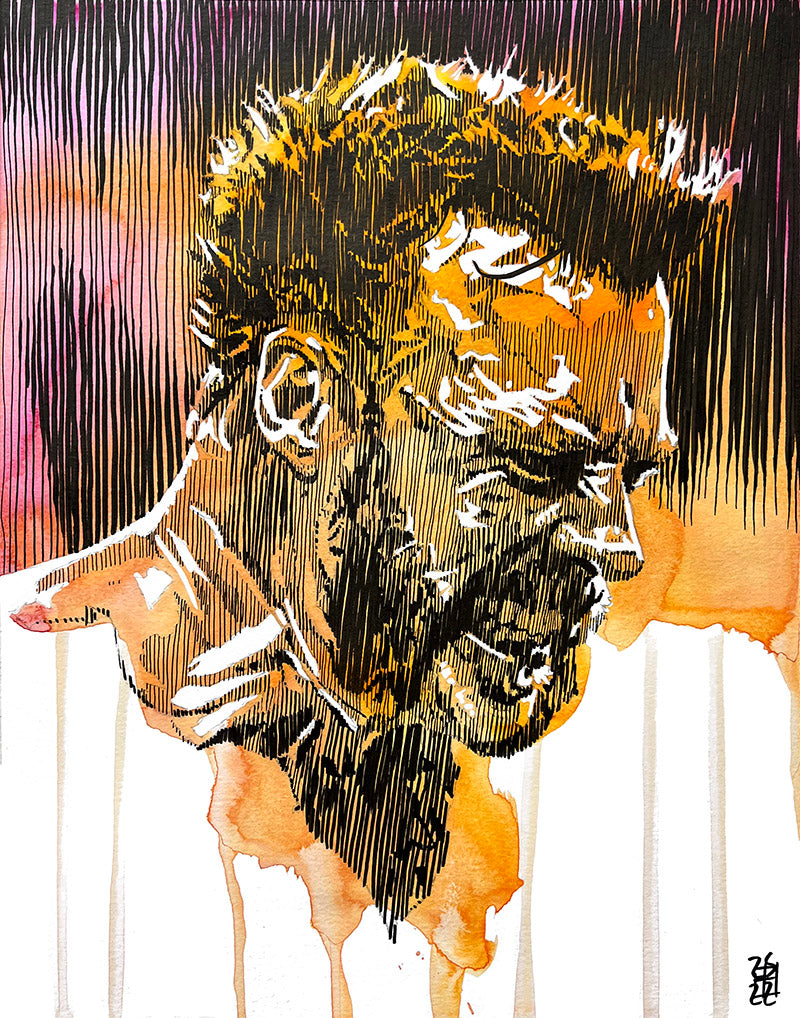 Sheamus: Banger

Pen and Ink on Watercolor Paper
Artwork by Rob Schamberger
Printed on 11" x 14" 130 pound uncoated cover stock, perfect for framing!
I love that Sheamus has become the measuring stick within WWE. Like the signs at amusement parks that say, "You must be this tall to ride," with up-and-coming WWE Superstars it's like, "You must be this tough to fight!" It's one thing to say you're the toughest around, or the hardest-hitting, it's even another thing to prove that against everyone else, but it's quite something else to prove it against Sheamus.
With this new piece, I did an initial layer of masking fluid for the areas on his face I wanted staying white, then a wash of colored ink as a light mid-tone. Then I put in a few hundred lines with technical pens and a brush pen, building value through the size of the lines and their closeness to each other. I had all of the lines running parallel vertically, giving almost an effect of Sheamus raining down pain on his opponent.
This print is made on demand and may take up to a week to be produced before shipping.