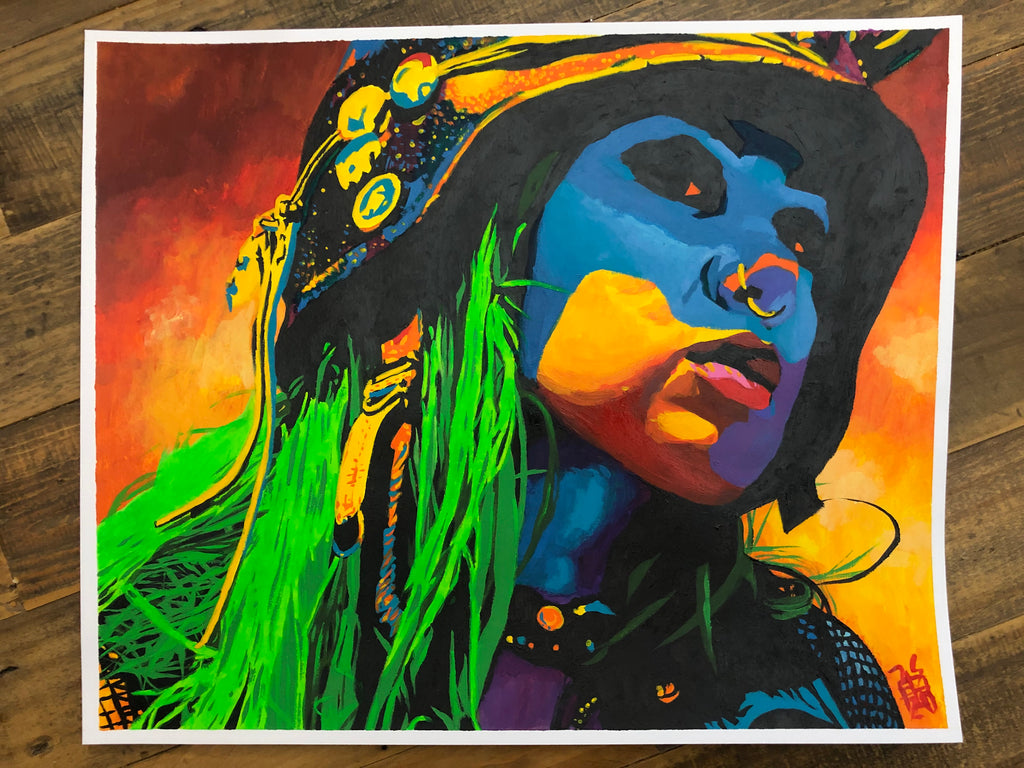 Shotzi Blackheart
Acrylic on 17" x 14" bristol board

Artwork by Rob Schamberger, made in 2020
With every painting I'm looking for a way in. What I mean by 'a way in' is that I'm trying to decide on the best way to represent the subject beyond just making it look like them. To capture their energy, but in a single static two-dimensional image.

My way in on this new Shotzi Blackheart painting was her performance at NXT: Halloween Havoc as not just the host, but as a horror host. And then it hit me:

She's a famous monster.

Any fellow fan of pop culture of a certain period knows of the classic magazine Famous Monsters of Screenland and especially of the wonderful covers painted by Basil Gogos. More recently, fans may also know him for painting the album covers for Rob Zombie's Hellbilly Deluxe or The Misfits' aptly-titled Famous Monsters.
I love the wild and vibrant colors of Basil Gogos' work, especially on characters whose movies were in black and white. It makes them explode not just in the painting but in the viewers' imagination. Absolutely the right inspiration for a Shotzi Blackheart portrait.

I had been itching to do a strictly acrylic-only painting as I hadn't for, what, over a year now? I'm really happy with how it came together, using those bold color palettes in addition to her green hair and overall look. I especially like the cast shadow from her helmet blanketing the top half of her face in cool colors.

So here you go. Shotzi Blackheart: Famous Monster.