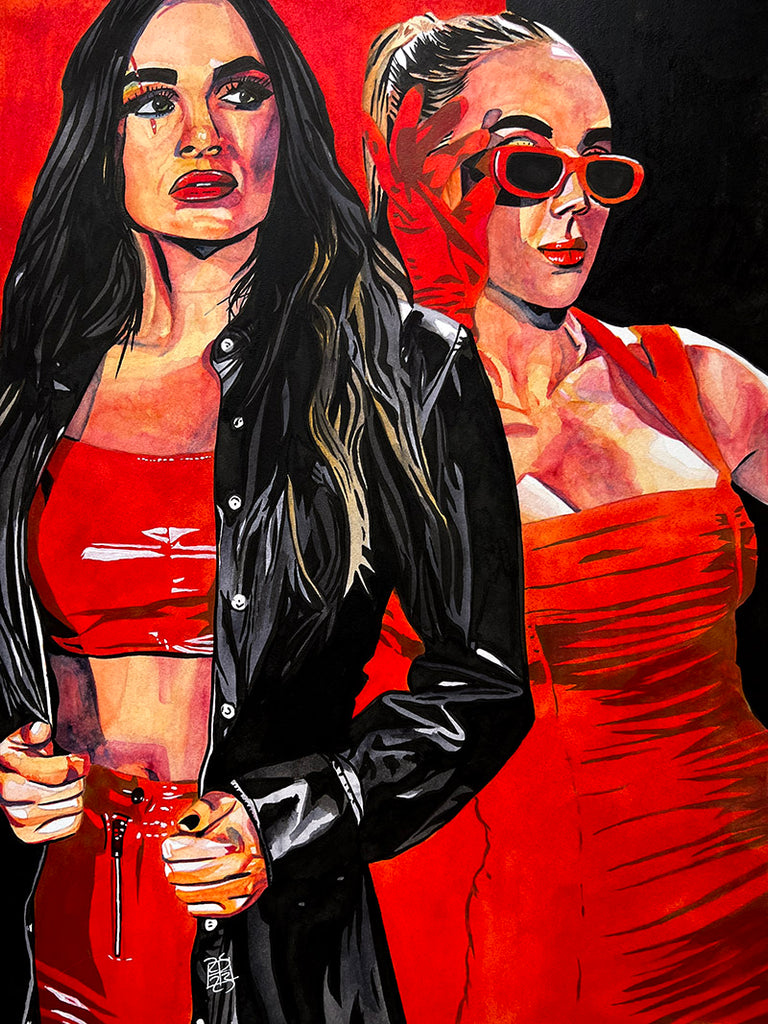 Sonya Deville and Chelsea Green
Ink, Watercolor and Acrylic on Illustration Board

Artwork by Rob Schamberger
Printed on 11" x 14" 130 pound uncoated cover stock, perfect for framing!
For this Sonya Deville and Chelsea Green piece I was inspired by classic fashion illustration to combine design and realism. Taking a cue from their red and black outfits, I wanted this to be their forms integrating with red and black planes.
After applying the reds with liquid acrylics over a little bit of grey underpainting, I then built up tones with watercolor. I did the red first because it can really overwhelm a composition if you're not careful. Having it there first allowed me to balance their skin tones against it. Once that was in I then had fun with the black ink and watching this composition come together.
This print is made on demand and may take up to a week to be produced before shipping.