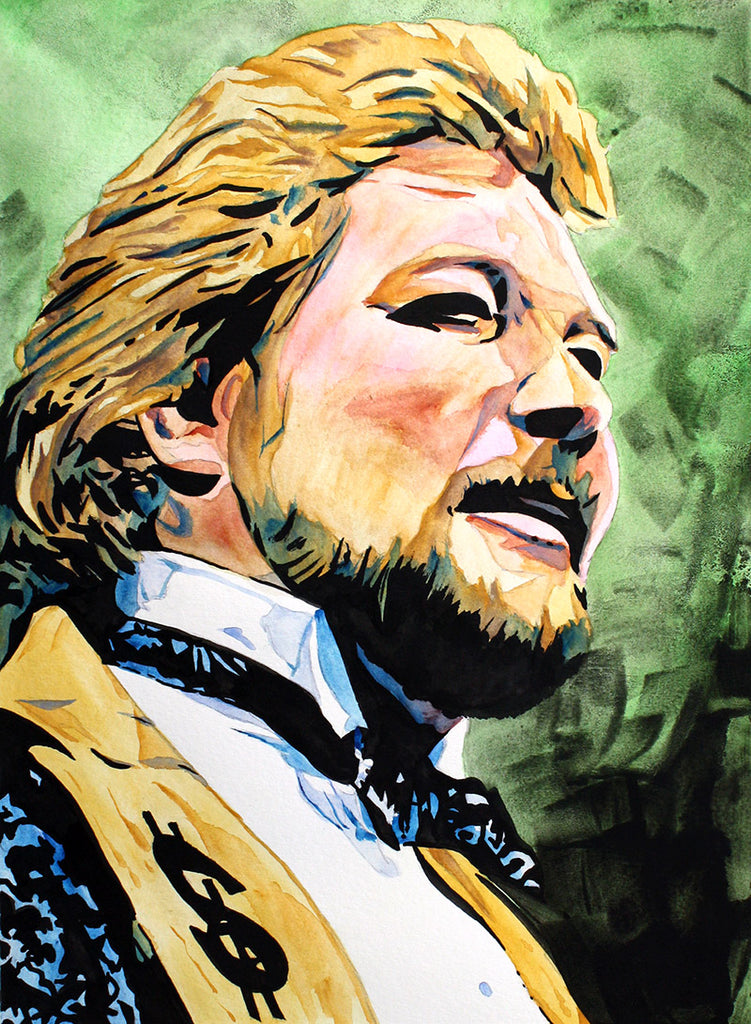 The Million Dollar Man Ted DiBiase

Ink and watercolor on watercolor paper
Artwork by Rob Schamberger
Printed on 11" x 14" 130 pound uncoated cover stock, perfect for framing!
The Million Dollar Man! I've been loving Ted DiBiase's victory lap lately, his feud with Cameron Grimes, and the return of the Million Dollar Championship. It's been far too long since I did a new painting of MDM and I'm excited to fix that here.

The representation of Ted is done traditionally with ink and watercolor and then the background was a very happy accident that I then leaned into. While the green watercolor was still wet I came in with black ink on a flat brush, creating really different brushstrokes from how I normally work. I personally love the look of it.

This print is made on demand and may take up to a week to be produced before shipping.