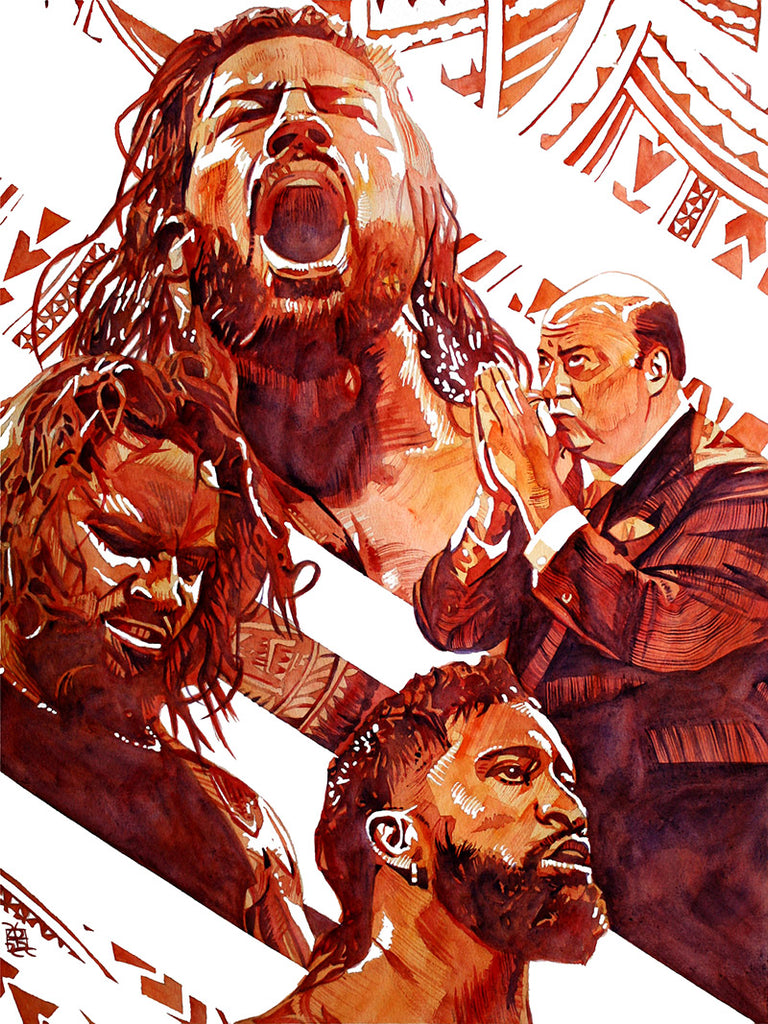 The Bloodline: The Ones

Watercolor on watercolor paper
Artwork by Rob Schamberger
Printed on 11" x 14" 130 pound uncoated cover stock, perfect for framing!
Paul Heyman. The Usos. Roman Reigns. The Bloodline.
My first piece of this undeniable force was done in black and greyscale so for this time around I decided to go all-out with color and no black ink at all. I used all of the more recent tools and techniques I've been experimenting with for the past few months, trying to continue to grow and make the most of it. I like how the layers of colors and design elements all play off of each other, personally.
This print is made on demand and may take up to a week to be produced before shipping.