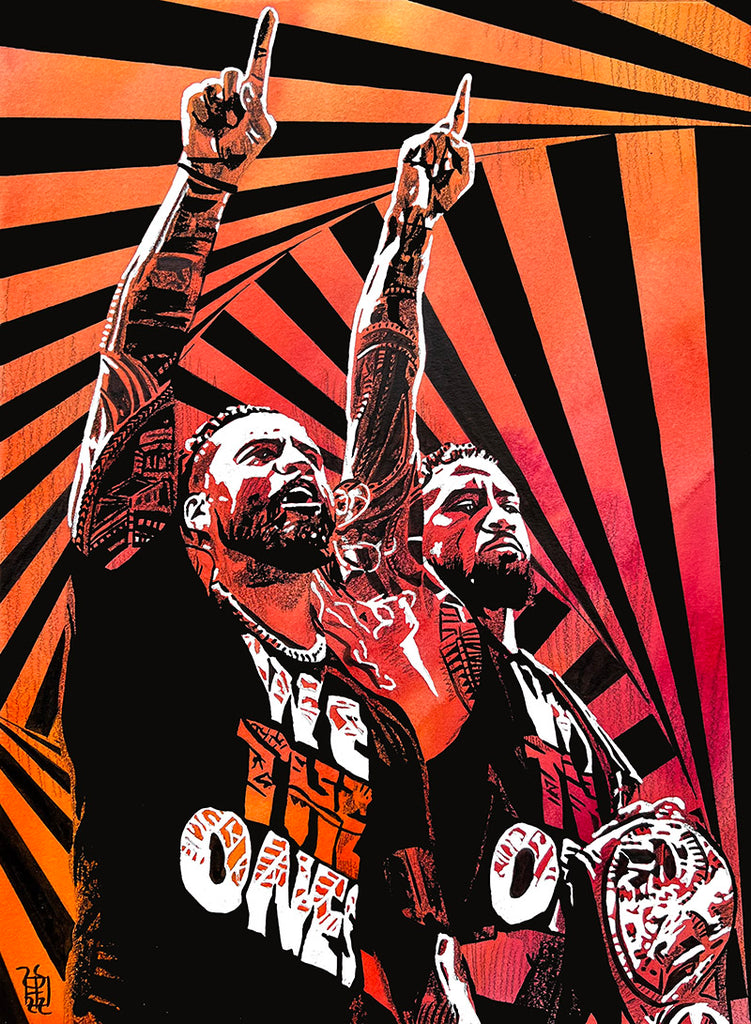 The Usos: You the Twos
Colored ink, ink and colored pencil on watercolor paper

Artwork by Rob Schamberger
Printed on 11" x 14" 130 pound uncoated cover stock, perfect for framing!
I realized I hadn't done a new painting of Jimmy and Jey Uso on their own in far too long. So for this new one, I wanted to do something different than I had for past paintings of them and took a more illustrative approach.
After putting down some masking fluid to preserve the white of the paper for the highlights on their figures, I applied a couple coats of colored ink, first some orange and magenta before a watered-down coat of bright red. After that, I had some fun ruling out the straight lines of the op-art background and filling it in with black ink before using more ink on the Usos' figures. I finished it off with some black colored pencil for texture on both their figures and also a bit in the background, making it all feel a little more organic.
This print is made on demand and may take up to a week to be produced before shipping.