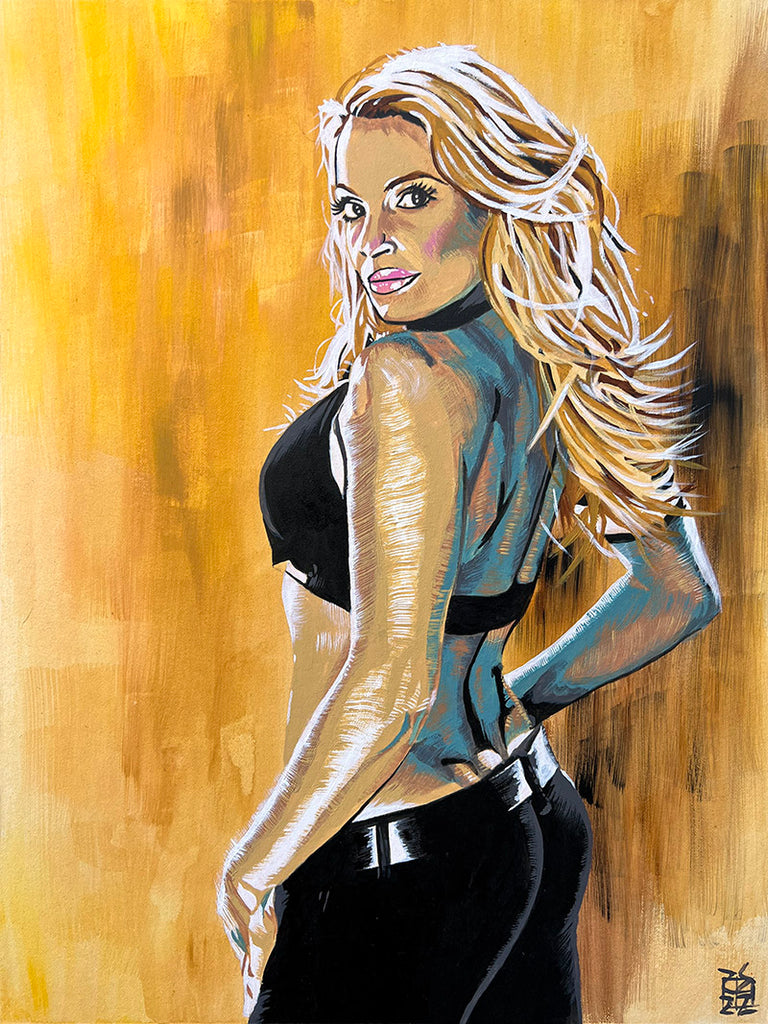 Trish Stratus: Guaranteed

Acrylic on illustration board

Artwork by Rob Schamberger
Printed on 11" x 14" 130 pound uncoated cover stock, perfect for framing!
After her recent appearance on Raw, I realized I was overdue for an iconic acrylic painting of Trish Stratus. I wanted it to have a 60's/ 70's paperback novel cover vibe, feeling that'd be a gorgeous way to capture Trish's appearance, to convey both her beauty and her dangerous side.
In case you ever wondered what artists get excited about in their own work, one example is when a color palette really comes together like I feel this one did. The golden hues tempered with a neutral blue and just a hint of pink for her lips, nose and cheeks give this the extra 'oomph' I wanted. I never really know until I'm done if it works or not, and this was one of those where I wasn't sure until the literal last brush stroke. But yeah, it worked.
This print is made on demand and may take up to a week to be produced before shipping.