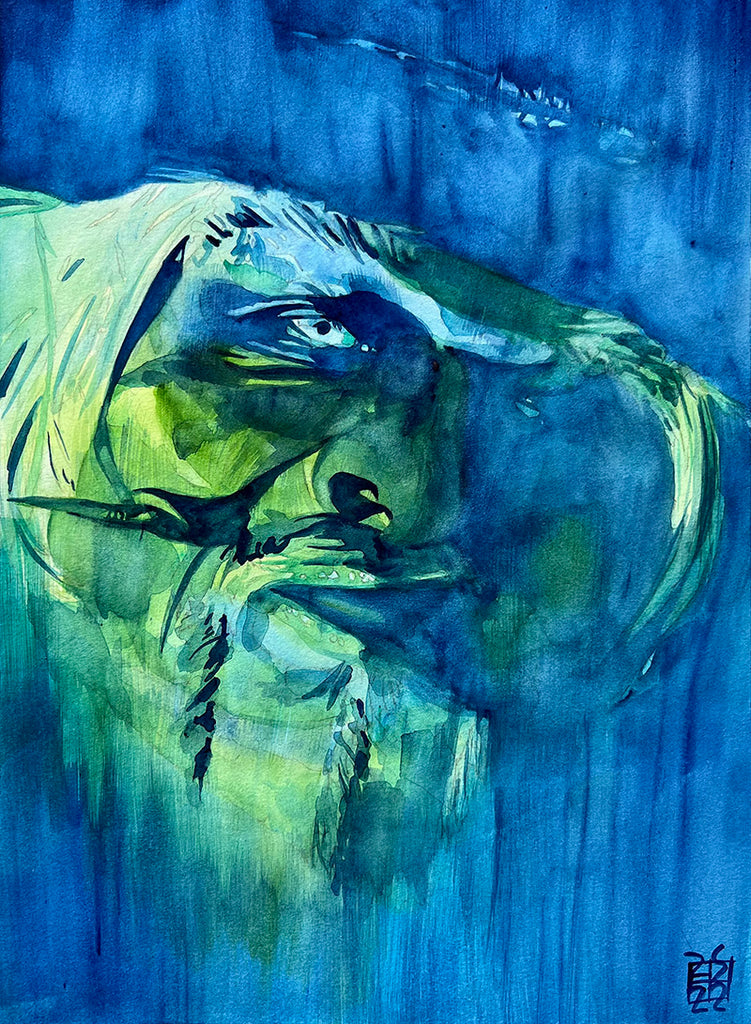 Uncle Howdy

Watercolor on watercolor paper

Artwork by Rob Schamberger
Printed on 11" x 14" 130 pound uncoated cover stock, perfect for framing!
Mystery shrouds the bizarre Uncle Howdy and his cryptic messages for Bray Wyatt. The only thing I know for sure was that he has a distinctive look that I couldn't wait to paint.

Taking inspiration from the artists Emil Nolde and Bob Peak, I crafted a haunting portrait of this enigmatic persona that evokes a spirit emerging from the fog to terrify any unwitting viewer. The vertical brushstrokes give it an otherworldly and rather uncomfortable feeling, brought home by the one visible eye penetrating your psyche!
This print is made on demand and may take up to a week to be produced before shipping.